Mobile carrier NTT Docomo Inc. said Thursday it plans to review its two-year smartphone contracts by next March, a day after rival KDDI Corp. pledged to change its contracts in response to government warnings.
For customers receiving discounts on monthly fees under the two-year contracts, Japan's three major carriers including SoftBank Corp. currently require subscribers to pay penalties if contracts are canceled before maturity or charges for extra one-month periods to end contracts shortly after 24 months.
While two-year contracts are automatically renewed, subscribers can terminate them without penalty fees or extra charges during the 25th and 26th months.
The top carriers have been using such sales tactics to retain subscribers, but the internal affairs ministry urged the three carriers in June to review their two-year rules.
Also in June, the Japan Fair Trade Commission warned that four-year installment payment plans provided by some carriers poses antitrust problems.
Oct 20
Scandal-hit KYB Corp. on Friday disclosed the names of 70 government and municipal office buildings that used, or are suspected of having used, substandard earthquake shock absorbers in their construction.
(Japan Times)
Oct 18
The landmark Tokyo Skytree tower, facilities for the 2020 Tokyo Olympic and Paralympic Games and more government offices are among the nearly 1,000 buildings using earthquake shock absorbers produced by KYB Corp, which admitted cheating quality inspection data for more than a decade, officials said Wednesday.
(Japan Today)
Oct 17
An unmanned store using artificial intelligence instead of cashiers is set to open on a trial basis at a station in Tokyo.
(NHK)
Oct 13
The head of NHK said Friday the Japanese public broadcaster aims to lower its subscription fees, possibly from fiscal 2019, after a government panel made it a condition for the company to start simultaneous online streaming of its television programs.
(Japan Today)
Oct 12
Major Japanese retailer FamilyMart Uny Holdings Co. said Thursday it will make discount store operator Don Quijote Holdings Co. its affiliate in a deeper capital tie-up amid intensifying competition in the shrinking domestic retail market.
(Kyodo)
Oct 11
Accommodation service provider Airbnb says it will review its contract terms with private lodging operators in Japan.
(NHK)
Oct 11
A study group at the Ministry of Internal Affairs and Communications held its first meeting Wednesday, where it discussed ways to spur industry competition with the aim of lowering mobile phone fees in the nation.
(Japan Times)
Oct 10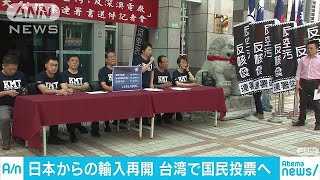 Taiwan will hold a referendum during local elections next month on whether to maintain a ban on food products from five Japanese prefectures imposed in the wake of the 2011 Fukushima nuclear disaster, the Central Election Commission said Tuesday.
(Japan Times)
Oct 05
Japanese telecom firm Softbank is partnering with Toyota for a venture that could help to usher in a new era of mobility. They want to use automated driving to transform the way people move around and the services they enjoy.
(NHK)
Oct 02
For anyone who is finding it difficult to quit smoking in a country which has been known as the smoking paradise, there is still hope. Aside from the smoking ban which has been recently adopted in Japan, there are a few ways to seek help, get nicotine substitutes, and be motivated to completely quit smoking. Let's take a look.
(newsonjapan.com)
---