Sharp will stop making household appliances in Japan, relocating production abroad as it turns toward markets such as China and Southeast Asia.
The Japan-based electronics company will discontinue liquid crystal display TV production at a Tochigi Prefecture plant this year and cease making refrigerators in Osaka Prefecture in fiscal 2019. As part of a broader realignment under parent Hon Hai Precision Industry, Sharp's Japanese facilities will concentrate on high-value electronic components.
The closure will leave the Kameyama plant in Mie Prefecture as Sharp's only remaining TV factory in Japan. The discontinued production will move to the facilities of Hon Hai, also known as Foxconn, in Thailand and elsewhere. Separately, Foxconn is building an LCD TV plant that also handles panel production in the U.S. state of Wisconsin.
The Tochigi site opened in 1968 as a plant for cathode ray tube TVs, and later became the hub of Sharp's TV-related operations. Research and development operations at the site will be relocated within Japan, but logistics and maintenance service functions will remain.
The plant north of Tokyo had 662 workers as of the end of March, according to Sharp. The company will reassign employees.
Sharp's plant in Osaka turns out 200,000 to 300,000 refrigerators annually. Production will be relocated to Thailand and elsewhere. (Photo by Gen Nakamura)
The Osaka plant, opened in 1959 for washing machine production, has served a hub of white goods appliances. But the factory has gradually downsized since 2000 by unloading microwave and air conditioner production, and now only makes 200,000 to 300,000 refrigerators per year. Its 1,600 workers will be retained, as will the R&D functions.
Sharp came under the control of Foxconn in 2016 amid deteriorating earnings. The company has rebounded under the leadership of President Tai Jeng-wu, logging a net profit in fiscal 2017 for the first time in four years.
Mar 19
A team of investigators into how a Japanese real-estate leasing company built substandard apartment buildings has found building materials were improperly substituted on the orders of the company's founder.
(NHK)
Mar 19
As part of an effort to streamline markets and attract more investors, the Tokyo Stock Exchange may demote about a third of its largest listed companies and cut down the bourses it operates to three from four, according to media reports.
(Japan Times)
Mar 16
The Tokyo District Court has sentenced the former head of a digital currency exchange to 30 months in prison suspended for four years for altering data in a Bitcoin account.
(NHK)
Mar 16
A 7-Eleven convenience franchisee who shortened the store's business hours to 6 a.m. - 11 p.m. on Feb 1 will continue to operate those hours after the company told him it would not cancel his contract or issue a penalty.
(Japan Today)
Mar 14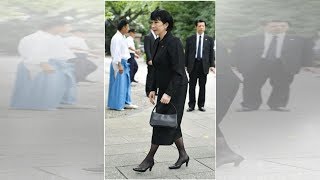 The Supreme Court has finalized high court rulings ordering owners of television-capable cellphones to pay a subscription fee to public broadcaster NHK, Kyodo News learned Wednesday.
(Japan Times)
Mar 13
Three former executives of Tokyo Electric Power Company have pleaded not guilty to professional negligence in connection with the 2011 nuclear crisis at the Fukushima Daiichi power plant.
(NHK)
Mar 13
The former CEO of Olympus, who blew the whistle in 2011 on a massive accounting scandal at the medical equipment maker, has won a London court battle over alleged wrongdoing linked to his £64 million (¥9.4 billion) pension.
(Japan Times)
Mar 12
The Tokyo District Court on Monday rejected a request by former Nissan Motor Chairman Carlos Ghosn to attend Nissan's board meeting on Tuesday. He was released on bail last week and was seeking permission to take part in the meeting.
(NHK)
Mar 12
The only dedicated coal-carrying railroad still running in Japan will cease operations at the end of this month, ending its 94-year mission to support the country's industrial development.
(Japan Times)
Mar 09
Heavy machinery maker IHI Corp. said Friday it has found 211 cases in which airplane engines were improperly inspected over the past two years, including by uncertified workers.
(Japan Times)
---