A Russian media report says the country's air force has deployed fighter jets on a trial basis on one of the 4 Russian-held islands claimed by Japan.
Sakhalin Info reported on Friday that the fighters were sent to Yasniy Airport on Etorofu Island.
Russia's Defense Ministry has yet to formally comment, but the report says this is the first step toward full-scale deployment.
A photo obtained by NHK shows at least 3 parked Su-35s.
Yasniy Airport was opened 4 years ago as a civilian airfield. But the Russian government decided in January this year to allow both military and civilian aircraft to use the facility.
In March, Russian fighters landed there during a training exercise.
The deployment of fighter jets to the airport is seen as part of an attempt by Russia to increase its military capability on the 4 islands.
Russia considers those islands and another nearby island chain to be military strategic points facing the Pacific Ocean.
Russia controls the 4 islands. Japan claims them. The Japanese government maintains the islands are an inherent part of Japan's territory. It says the islands were illegally occupied after World War Two.
Feb 20
A Japanese court on Tuesday ordered two former classmates of a junior high school student -- who killed himself in 2011 -- to pay damages totaling about 37.5 million yen, acknowledging that their bullying led to his death.
(Japan Today)
Feb 20
Honda Motor says it plans to shut down its manufacturing plant in Swindon, southwest England, in 2021.
(NHK)
Feb 19
Immigration Bureau's relaxed visa policy has boosted tourism from southeast Asia, but it seems to have come with an unwanted side-effect.
(soranews24.com)
Feb 19
Japanese Prime Minister Shinzo Abe is not saying whether or not he nominated Donald Trump for this year's Nobel Peace Prize, but the question may be moot: the U.S. president has been put forward by others for the prestigious award.
(Japan Today)
Feb 19
The health ministry on Monday approved the world's first clinical test in which artificially derived stem cells will be used to treat patients with spinal cord injuries.
(Japan Times)
Feb 18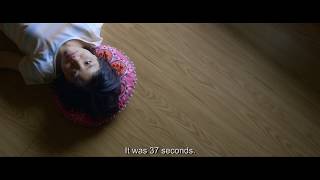 A movie by the Japanese director Hikari picked up two awards at the Berlin International Film Festival on Saturday. "37 Seconds" won the Panorama Audience Award and the CICAE Art Cinema Award.
(NHK)
Feb 18
By changing his lead attorney from a former prosecutor known as "the breaker" to a hotshot trial lawyer nicknamed "the acquitter", Carlos Ghosn plans a defense in his own image -- combative and media-savvy, experts say.
(Japan Today)
Feb 17
Police in Koga, Ibaraki Prefecture, said Saturday they have arrested a 35-year-old woman on suspicion of abusing her six-year-old daughter by hitting her with a futon beater.
(Japan Today)
Feb 16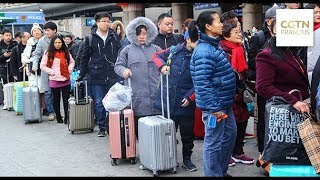 Reservations for travel overseas are surging for this year's 10-day Golden Week period, during which the Imperial succession is set to take place, according to a JTB Corp. official.
(Japan Times)
Feb 15
The Japanese government has mapped out a bill to officially recognize the Ainu ethnic minority as an indigenous people of Japan.
(NHK)
---