Japan's Crown Prince Naruhito is set to make an official visit to France on Sept. 7-15.
The schedule of the trip, his fourth to the European country, was reported to Tuesday's cabinet meeting. This will be his first official visit to France. Crown Prince Naruhito last toured the nation in September 1991.
The French government offered an invitation for the visit, with this year marking the 160th anniversary of the conclusion of the Japan-France amity and commerce treaty.
Crown Princess Masako, who is receiving treatment for stress-related illness, will not accompany her husband, due to possible negative impacts on her health from the long-haul trip, informed sources said.
According to the Imperial Household Agency, Crown Prince Naruhito will arrive in Lyon, southeastern France, on a government jet on Sept. 7, and make a day trip to a winery in the nearby Bourgogne region and a research facility in Grenoble, also southeastern France.
Feb 20
A policeman was referred to prosecutors last week for allegedly driving at 145 kilometers per hour (approx. 90 miles per hour) near Tokyo in January while off duty in a rush to get to the dentist, police said Tuesday.
(Kyodo)
Feb 20
Osaka Prefectural Police have arrested former professional boxer Tomoaki Hashizume over the alleged fatal assault of a male bar patron in Matsubara City over the weekend, reports the Sankei Shimbun
(tokyoreporter.com)
Feb 20
Aichi prefectural police said Tuesday they have arrested a 78-year-old man on suspicion of attempted murder after he drove his car with a man clinging to the hood of his car in Nagoya.
(Japan Today)
Feb 19
Police on Monday arrested a truck driver for allegedly driving off with a man clinging to the side of his vehicle following a road rage incident in Miyagi Prefecture last June.
(Japan Times)
Feb 19
Tokyo Metropolitan Police have arrested a 41-year-old man who while drunk is suspected of gashing more than one dozen luxury automobiles in Ota Ward last month, reports Nippon News Network
(tokyoreporter.com)
Feb 19
Ibaraki Prefectural Police believe a male temporary employee at a research center for industrial machinery manufacturer Kubota Corp. stabbed another employee before slashing himself on Sunday, reports TV Asahi
(tokyoreporter.com)
Feb 18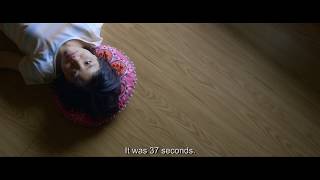 A movie by the Japanese director Hikari picked up two awards at the Berlin International Film Festival on Saturday. "37 Seconds" won the Panorama Audience Award and the CICAE Art Cinema Award.
(NHK)
Feb 18
A 43-year-old employee of the Ministry of Land, Infrastructure, Transport and Tourism has been arrested for allegedly using his smartphone to film up the skirt of a high school girl on a train.
(Japan Today)
Feb 18
NHK is a great source of shogi, kabuki, and intimidation.
(soranews24.com)
Feb 17
Don't go looking for titillation at your local convenience store. As reported last month, Japan's three largest convenience chain operators - 7-Eleven, Family Mart and Lawson - are planning to halt sales of pornographic magazines nationwide by the end of August.
(Japan Times)
---