Japan's Defense Ministry plans to request a record budget to address security issues, such as North Korea's ballistic missile program and China's maritime activities.
Defense Minister Itsunori Onodera and ministry officials on Friday decided to request 5.3 trillion yen, or about 47.7 billion dollars, for the next fiscal year, starting in April 2019.
That's up 2.1 percent from this year's initial budget.
The request includes funds to acquire the Aegis Ashore land-based missile defense system. The ministry plans to install 2 units over a 5-year period from fiscal 2019.
The ministry initially estimated each Aegis Ashore unit would cost 720 million dollars, but that figure ballooned to 1.2 billion dollars.
The ministry has dropped some of the system's functions to cut the cost. It is now estimated at a little over 1.1 billion dollars.
The budget request includes money for remote islands and waters around Japan confronted with China's growing maritime activities.
The ministry plans to acquire 6 more F-35A stealth fighter jets and upgrade F-15 fighters to carry cruise missiles with a range of 900 kilometers.
The request also includes money for a radar system to monitor activity in Earth orbit, as other countries ramp up investments in technologies to militarize space.
Nov 14
Japan's government has projected up to 47,000 foreign workers could come to the country in fiscal 2019 under proposed revisions to the immigration law.
(NHK)
Nov 14
Japan's Prime Minister Shinzo Abe has pledged greater cooperation with the United States on denuclearizing the Korean Peninsula. Abe met US Vice President Mike Pence in Tokyo on Tuesday.
(NHK)
Nov 10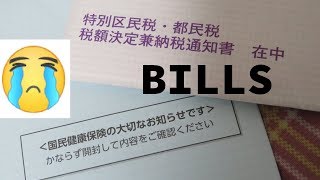 Japan's justice minister says foreign workers who don't pay their social insurance premiums may be kicked out of the country.
(NHK)
Nov 09
U.S. President Donald Trump's combative relationship with the media was on full display Wednesday as he shouted and ranted at reporters in a news conference that led to the suspension of a CNN reporter.
(Japan Times)
Nov 04
Japanese government sources have told NHK the United States will allow Japan to temporarily continue importing crude oil from Iran, after the reinstatement of US sanctions.
(NHK)
Nov 03
Two Japanese Air Self-Defense Force fighter jets came into contact during a training exercise, but the pilots were unharmed.
(NHK)
Oct 31
South Korea's Supreme Court ordered a Japanese steelmaker on Tuesday to compensate Korean men forced to toil in its factory for Japan's World War II efforts, a landmark ruling that threatened to intensify friction between America's two key allies in Asia.
(nytimes.com)
Oct 31
Japan's ruling Liberal Democratic Party's decision-making body has approved a bill to revise the immigration control law to increase the number of foreign workers from next April.
(NHK)
Oct 29
Japanese Prime Minister Shinzo Abe and his Indian counterpart Narendra Modi have held talks at Abe's holiday home in central Japan.
(NHK)
Oct 27
The rapprochement between Japanese Prime Minister Shinzo Abe and Chinese President Xi Jinping led to some candid exchanges during the two leaders' meetings on Friday, including some strong words of discontent from Xi toward U.S. President Donald Trump's trade pressure.
(Nikkei)
---