Media personnel have been allowed to visit an underground astrophysics observatory for the first time in 12 years.
Super-Kamiokande is located at a depth of 1,000 meters in Gifu Prefecture, central Japan.
Measuring 40 meters in diameter and height, the observatory detects the elementary particles called neutrinos coming from space.
It's usually filled with 50,000 tons of water, but has been drained for refurbishment.
The wall is equipped with more than 10,000 round-shaped sensors that capture the extremely weak light that neutrinos emit when they collide with water.
University of Tokyo Professor Takaaki Kajita has conducted research on neutrinos at Super-Kamiokande. He was jointly awarded the Nobel Prize in Physics in 2015 for proving that neutrinos have mass.
The university says the observatory will be filled with water next month and researchers will resume their observations next year.
University of Tokyo Professor Masayuki Nakahata says scientists allowed the media to visit the site because it's a rare opportunity.
Nakahata expressed hope that Super-Kamiokande will remain the world leader in neutrino research and will help scientists to make further discoveries about the history of the universe.
Nov 14
Health officials in Japan say nearly 2,000 people have contracted rubella, or German measles, this year.
(NHK)
Nov 13
Canned mackerel developed by high school students in central Japan has been officially certified as space food by the Japan Aerospace Exploration Agency, or JAXA.
(NHK)
Nov 12
A capsule ejected from a space cargo vessel returned to Earth on Sunday, bringing back experiment samples from the International Space Station (ISS) in the first such mission for Japan.
(Japan Times)
Nov 12
A whale shark believed to have strayed into a river in Tottori Prefecture, western Japan, has been found dead.
(NHK)
Nov 10
Kyoto University said Friday it has conducted the world's first transplant of induced pluripotent stem cells to treat Parkinson's disease.
(Kyodo)
Nov 10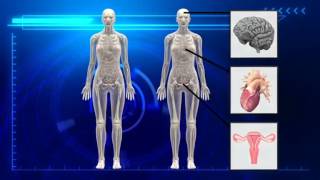 A Keio University team hopes to carry out Japan's first clinical research into transplanting wombs to women who do not have the organ, according to sources.
(Japan Times)
Nov 02
Japan has launched a new GPS service accurate to within several centimeters thanks to its Michibiki satellites.
(NHK)
Nov 02
Servers for Square Enix Co.'s popular online game "Final Fantasy XIV" has been hit by a series of cyberattacks since early October, preventing some users from accessing the service, its publisher said Thursday.
(Japan Times)
Oct 30
The operator of the crippled Fukushima Daiichi Nuclear Power Station has deleted a hashtag it used for Instagram that means to enjoy views of the plant.
(NHK)
Oct 30
A Japanese rocket on Monday lifted the United Arab Emirates' first locally made satellite into orbit successfully from a space centre in southern Japan.
(financialpost.com)
---