Media personnel have been allowed to visit an underground astrophysics observatory for the first time in 12 years.
Super-Kamiokande is located at a depth of 1,000 meters in Gifu Prefecture, central Japan.
Measuring 40 meters in diameter and height, the observatory detects the elementary particles called neutrinos coming from space.
It's usually filled with 50,000 tons of water, but has been drained for refurbishment.
The wall is equipped with more than 10,000 round-shaped sensors that capture the extremely weak light that neutrinos emit when they collide with water.
University of Tokyo Professor Takaaki Kajita has conducted research on neutrinos at Super-Kamiokande. He was jointly awarded the Nobel Prize in Physics in 2015 for proving that neutrinos have mass.
The university says the observatory will be filled with water next month and researchers will resume their observations next year.
University of Tokyo Professor Masayuki Nakahata says scientists allowed the media to visit the site because it's a rare opportunity.
Nakahata expressed hope that Super-Kamiokande will remain the world leader in neutrino research and will help scientists to make further discoveries about the history of the universe.
Sep 22
A Japanese space probe Friday released a pair of exploring rovers towards an egg-shaped asteroid to collect mineral samples that may shed light on the origin of the solar system.
(Japan Today)
Sep 22
Japan's government has approved an application for a clinical test of treatment for an intractable blood disease using iPS cells, which can grow into any type of body tissue.
(NHK)
Sep 19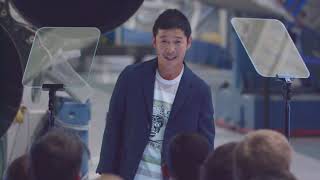 US spaceflight venture SpaceX says Japanese entrepreneur Yusaku Maezawa will become the first private passenger to fly around the Moon on its next-generation rocket.
(NHK)
Sep 15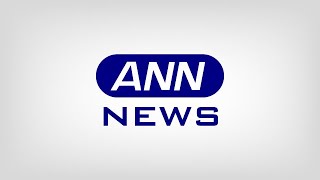 A Japanese gastroenterologist won this year's Ig Nobel Medical Education Prize on Thursday for examining the effectiveness of colonoscopy in the sitting position using his own body.
(Jiji)
Sep 15
The International Whaling Commission has voted down a proposal by Japan to resume commercial whaling of some species.
(NHK)
Sep 12
A Japanese government task force on measures to cope with ash fall in the greater Tokyo area from a possible major eruption of Mount Fuji held its first meeting on Tuesday.
(Jiji)
Sep 10
Officials in central Japan's Gifu Prefecture have begun culling hogs after confirming the country's first outbreak of swine fever in 26 years.
(NHK)
Sep 10
Media personnel have been allowed to visit an underground astrophysics observatory for the first time in 12 years.
(NHK)
Sep 07
Japanese seismological authorities are urging people in the quake-hit prefecture of Hokkaido to keep in mind the possibility of more strong jolts striking their areas.
(NHK)
Sep 07
Japanese airline ANA Holdings said Thursday it will enter the space exploration business by developing technologies to place robots in outer space and to operate them from Earth.
(Nikkei)
---