The mayor of the eastern Japan town of Minakami tendered his resignation Monday after sexual harassment allegations against him have made the passage of a no-confidence motion in the local assembly almost inevitable.
Yoshinari Maeda, 51, presented the resignation letter to the secretary general of the Minakami assembly in Gunma Prefecture, a day after an assembly poll was held and a majority of the 18 newly elected members turned out to be critical of Maeda.
The case adds to a series of sexual harassment issues engulfing heads of municipalities, including Kunihiko Takahashi who resigned as mayor of the city of Komae in western Tokyo in June after months of being under fire over the allegations.
Maeda acknowledged in a press conference Monday he "feels responsible" for the defeat of the candidates he supported. He continues to deny claims he had sexually harassed a woman.
The election was held as Maeda dissolved the assembly in August in response to the passage of a no-confidence motion against him in July, criticizing him for causing confusion in governance due to the sexual harassment accusations.
Nov 14
Japan's government has projected up to 47,000 foreign workers could come to the country in fiscal 2019 under proposed revisions to the immigration law.
(NHK)
Nov 14
Japan's Prime Minister Shinzo Abe has pledged greater cooperation with the United States on denuclearizing the Korean Peninsula. Abe met US Vice President Mike Pence in Tokyo on Tuesday.
(NHK)
Nov 10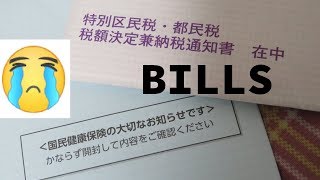 Japan's justice minister says foreign workers who don't pay their social insurance premiums may be kicked out of the country.
(NHK)
Nov 09
U.S. President Donald Trump's combative relationship with the media was on full display Wednesday as he shouted and ranted at reporters in a news conference that led to the suspension of a CNN reporter.
(Japan Times)
Nov 04
Japanese government sources have told NHK the United States will allow Japan to temporarily continue importing crude oil from Iran, after the reinstatement of US sanctions.
(NHK)
Nov 03
Two Japanese Air Self-Defense Force fighter jets came into contact during a training exercise, but the pilots were unharmed.
(NHK)
Oct 31
South Korea's Supreme Court ordered a Japanese steelmaker on Tuesday to compensate Korean men forced to toil in its factory for Japan's World War II efforts, a landmark ruling that threatened to intensify friction between America's two key allies in Asia.
(nytimes.com)
Oct 31
Japan's ruling Liberal Democratic Party's decision-making body has approved a bill to revise the immigration control law to increase the number of foreign workers from next April.
(NHK)
Oct 29
Japanese Prime Minister Shinzo Abe and his Indian counterpart Narendra Modi have held talks at Abe's holiday home in central Japan.
(NHK)
Oct 27
The rapprochement between Japanese Prime Minister Shinzo Abe and Chinese President Xi Jinping led to some candid exchanges during the two leaders' meetings on Friday, including some strong words of discontent from Xi toward U.S. President Donald Trump's trade pressure.
(Nikkei)
---