A Japanese government task force on measures to cope with ash fall in the greater Tokyo area from a possible major eruption of Mount Fuji held its first meeting on Tuesday.
While estimating the extent of ash damage to infrastructure such as roads, airports and other transport systems, and power, water supply and sewage systems, as well as the agriculture, forestry and fisheries industries, the group under the central disaster management council will discuss emergency measures that should be taken to deal with such a situation.
The task force, comprising volcanologists and disaster management experts, will draw up in about a year a basic program, which will be reflected in local governments' disaster management plans and companies' business continuity plans.
Mount Fuji, which straddles Yamanashi and Shizuoka prefectures, central Japan, last erupted in 1707, when the country was in the Edo period.
The eruption caused volcanic products, including ash and pumice, to rain down over surrounding areas for 16 consecutive days, with what are now Tokyo and neighboring Chiba and Kanagawa prefectures believed to have been covered with 5 millimeters to 16 centimeters of volcanic ash, according to surveys by the government and others.
Nov 14
Health officials in Japan say nearly 2,000 people have contracted rubella, or German measles, this year.
(NHK)
Nov 13
Canned mackerel developed by high school students in central Japan has been officially certified as space food by the Japan Aerospace Exploration Agency, or JAXA.
(NHK)
Nov 12
A capsule ejected from a space cargo vessel returned to Earth on Sunday, bringing back experiment samples from the International Space Station (ISS) in the first such mission for Japan.
(Japan Times)
Nov 12
A whale shark believed to have strayed into a river in Tottori Prefecture, western Japan, has been found dead.
(NHK)
Nov 10
Kyoto University said Friday it has conducted the world's first transplant of induced pluripotent stem cells to treat Parkinson's disease.
(Kyodo)
Nov 10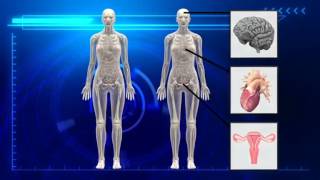 A Keio University team hopes to carry out Japan's first clinical research into transplanting wombs to women who do not have the organ, according to sources.
(Japan Times)
Nov 02
Japan has launched a new GPS service accurate to within several centimeters thanks to its Michibiki satellites.
(NHK)
Nov 02
Servers for Square Enix Co.'s popular online game "Final Fantasy XIV" has been hit by a series of cyberattacks since early October, preventing some users from accessing the service, its publisher said Thursday.
(Japan Times)
Oct 30
The operator of the crippled Fukushima Daiichi Nuclear Power Station has deleted a hashtag it used for Instagram that means to enjoy views of the plant.
(NHK)
Oct 30
A Japanese rocket on Monday lifted the United Arab Emirates' first locally made satellite into orbit successfully from a space centre in southern Japan.
(financialpost.com)
---