Japan's Maritime Self-Defense Force says one of its submarines took part in a drill in the South China Sea.
The MSDF rarely carries out exercises in the sea.
The force said on Monday that the anti-submarine warfare drill held last Thursday involved its submersible Kuroshio and three other vessels, including the destroyer Kaga.
It says the Kuroshio joined the Kaga on the high seas. The destroyer is currently navigating between the South China Sea and the Indian Ocean on a 2-month mission.
The drill involved tracking the Kuroshio without being noticed. Photos released by the MSDF show a helicopter that flew from the destroyer dropping equipment for searching for submarines into the water.
Anti-sub activities are seen as among the most crucial for the MSDF. Related drills of the force have mainly taken place in waters surrounding Japan.
The MSDF has made the unusual move making the drill known. The operation is likely aimed at keeping China's increasing maritime activities in check.
海上自衛隊の潜水艦が初めて南シナ海で訓練を行ったことが分かりました。南シナ海の軍事拠点化を進める中国を牽制(けんせい)する狙いです。
Jun 19
The Japan Meteorological Agency says a magnitude-6.7 quake struck the northern part of the country late Tuesday night. No fatalities have been reported. Tsunami advisories issued along the Sea of Japan coast have been lifted.
(NHK)
Jun 19
Chief Cabinet Secretary Yoshihide Suga says people in the affected areas should remain on the alert.
(NHK)
Jun 19
The Tokyo District Court on Tuesday sentenced Pierre Taki, an actor and member of Japanese techno-pop duo Denki Groove, to 18 months in prison, suspended for three years, for using cocaine.
(Japan Times)
Jun 19
Almost half of singles in Japan who wish to get married are unable to find a suitable partner, with 61.4 percent of the group stating they are not doing anything to change the situation, a government survey showed Tuesday.
(Japan Today)
Jun 19
A 62-year-old man wanted by police on suspicion of stabbing his former wife in Noboribetsu City, Hokkaido, has been found dead in a forest, police said Monday.
(Japan Today)
Jun 18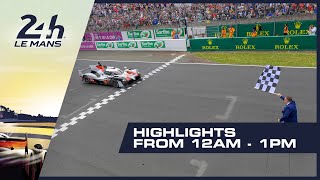 Toyota drivers Kazuki Nakajima, Fernando Alonso and Sebastian Buemi claimed their second consecutive 24 Hours of Le Mans victory Sunday, but only after some bad luck scuttled their sister car's hopes of a win.
(Kyodo)
Jun 18
Police in Kakegawa City, Shizuoka Prefecture, have arrested a 23-year-old woman on suspicion of attempted murder after she abandoned her newborn baby daughter in a business hotel's toilet.
(Japan Today)
Jun 18
Defense Minister Takeshi Iwaya apologized Monday to Akita Gov. Norihisa Satake for errors in the ministry's geographical survey that was used to select the northeastern prefecture as a candidate for hosting a U.S.-developed missile defense system.
(Japan Times)
Jun 18
Japanese e-commerce giant Rakuten and supermarket chain Seiyu are starting a drone delivery service for summer visitors to an island off Yokosuka, near Tokyo.
(NHK)
Jun 17
Osaka Prefectural Police have arrested a man for allegedly stabbing a police officer and stealing his gun in Suita City on Sunday, reports Fuji News Network (June 17).
(tokyoreporter.com)
---