Pricier and bigger new iPhone models made their market debut in Japan on Friday, with the country's three leading mobile carriers starting sales of the XS Max and the XS that have faster processors and feature better battery life and improved camera functions.
Although it has been 10 years since iPhone hit Japan, the high-tech smartphone launch days continue to see long lines formed by eager buyers at retail outlets from early morning.
The XS Max with a 6.5-inch screen, the largest display ever in an iPhone, and the XS with a 5.8-inch screen, both of which have a high-end organic light-emitting diode display, will retail for 124,800 yen ($1,120) and 112,800 yen, respectively.
The more affordable XR with a 6.1-inch liquid crystal display, which will be available in six colors including blue and yellow, will cost 84,800 yen and go on sale on Oct. 26.
The iPhone is the dominant smartphone in Japan, enjoying roughly a 50 percent market share in the country, one of the biggest in the world.
アップルの新型iPhone(アイフォーン)が日本でも発売され、いち早く手に入れようと雨のなか、21日早朝から長い行列ができました。 先頭に並んだ大学生:「(Q.いつから並んでいる?)きょうの5時半から。
Jun 18
Japanese e-commerce giant Rakuten and supermarket chain Seiyu are starting a drone delivery service for summer visitors to an island off Yokosuka, near Tokyo.
(NHK)
Jun 17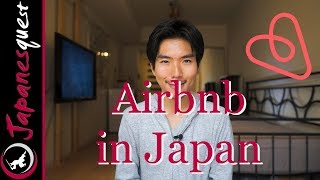 The number of private lodgings in Japan has increased eightfold since the law legalizing them took effect a year ago to relieve a shortage of hotel rooms in the wake of the inbound tourism boom, according to data released by the government.
(Japan Today)
Jun 17
Japanese manga needs a new superhero. Battered by a shrinking population and changing consumer tastes, the once undisputed champion of the country's pop culture is on the ropes as readership plummets.
(Nikkei)
Jun 15
A Japanese firm has shelved an advertising campaign intended to promote gender equity at home after its #beWHITE hashtag sparked concern about racial sensitivities.
(Japan Today)
Jun 13
Food delivery staff working in Japan for ride-hailing company Uber Technologies Inc said Wednesday they plan to form a labor union in a bid to improve what they see as disadvantageous treatment for being classified as independent contractors rather than employees.
(Japan Today)
Jun 12
More than 60 percent of women in Japan have experienced the enforcement rules calling for the wearing of heels in the workplace or while job-hunting, or have witnessed others being forced to wear them, according to a survey conducted by a Japanese business website, which also reported the findings Tuesday to a Diet discussion.
(Japan Today)
Jun 12
Keidanren, the Japan Business Federation, says major companies are planning to trim summer bonuses this year.
(NHK)
Jun 12
Japan's leading instant noodle company is joining the fight against pollution. Nissin Food Products says it will redesign its containers to use less petroleum-based products and more so-called bio-plastic, derived from plants.
(NHK)
Jun 11
Japan is bringing in more foreign workers to help address a labor shortage, and the government wants to make sure Tokyo and other major cities are not the only places that benefit from the additional manpower.
(Nikkei)
Jun 10
Japanese Finance Minister Taro Aso met with U.S. Treasury Secretary Steven Mnuchin on Sunday, as their countries have been discussing a bilateral trade deal with a focus on whether it could involve a provision to prevent competitive currency devaluation.
(Japan Today)
---