In just one year, some of the toughest athletes are set to hit the pitch in Japan for the Rugby World Cup. As the players gear up to play, they're getting some advice about adhering to local customs, including covering up their tattoos.
Rugby's international governing body is asking players to wear sports vests when visiting gyms and pools. It says tattoos are often associated with Japanese organized crime known as the "yakuza."
That's the perception of many in Japan. In a survey three years ago more than half of 600 hotels and traditional inns said they don't allow tattoos in their communal baths.
People in Tokyo had mixed reactions to the advice.
A woman said, "I don't think it's necessary to cover them up. They are part of their identity."
A man said, "If you allow only foreigners with tattoos to go into public baths, gangsters might say 'why can't we go inside?', and that could make it difficult for the operators."
So far rugby players have been more than happy to comply, including the New Zealand All Blacks. Many of the members are Maori and tattoos symbolize their heritage and status.
On the streets of Tokyo, international visitors understood the request. But some say tattoos don't have the same meaning in their country as they do in Japan.
Stephen Ohara from Ireland said, "I've been asked to cover them at a water park, which is fine. I bought clothes to cover them. But I knew that coming over, I knew coming over anyways."
Johan Leduc from France said, "I can understand that it's uncomfortable for the Japanese people to see tattoos, because of the history, of the meaning of the tattoo for the yakuza. But the other people, foreigners are not yakuzas."
The warning to cover up tattoos is being highlighted by the international media, including BBC.
Feb 19
Immigration Bureau's relaxed visa policy has boosted tourism from southeast Asia, but it seems to have come with an unwanted side-effect.
(soranews24.com)
Feb 19
Japanese Prime Minister Shinzo Abe is not saying whether or not he nominated Donald Trump for this year's Nobel Peace Prize, but the question may be moot: the U.S. president has been put forward by others for the prestigious award.
(Japan Today)
Feb 19
The health ministry on Monday approved the world's first clinical test in which artificially derived stem cells will be used to treat patients with spinal cord injuries.
(Japan Times)
Feb 18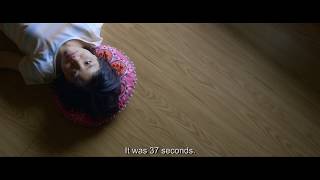 A movie by the Japanese director Hikari picked up two awards at the Berlin International Film Festival on Saturday. "37 Seconds" won the Panorama Audience Award and the CICAE Art Cinema Award.
(NHK)
Feb 18
By changing his lead attorney from a former prosecutor known as "the breaker" to a hotshot trial lawyer nicknamed "the acquitter", Carlos Ghosn plans a defense in his own image -- combative and media-savvy, experts say.
(Japan Today)
Feb 17
Police in Koga, Ibaraki Prefecture, said Saturday they have arrested a 35-year-old woman on suspicion of abusing her six-year-old daughter by hitting her with a futon beater.
(Japan Today)
Feb 16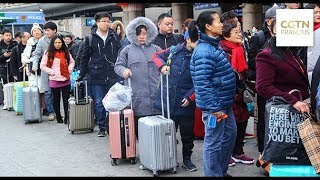 Reservations for travel overseas are surging for this year's 10-day Golden Week period, during which the Imperial succession is set to take place, according to a JTB Corp. official.
(Japan Times)
Feb 15
The Japanese government has mapped out a bill to officially recognize the Ainu ethnic minority as an indigenous people of Japan.
(NHK)
Feb 15
Bullet train ticket machines have stopped working in many parts of Japan.
(NHK)
Feb 13
Around the world, people use chocolate treats to express sweet nothings on Valentine's Day.
(BBC)
---