Japan's Defense Ministry is developing supersonic glide bombs to strengthen the defense of remote islands, including the Senkaku Islands in Okinawa Prefecture, southern Japan.
A glide bomb, separated from a missile at a very high altitude, falls at supersonic speed toward the target on ground. It is part of the Ground Self-Defense Force's capability of recapturing invaded or occupied remote islands.
The ministry aims to put glide bombs into practical use in fiscal 2026 by moving up its initial development schedule by about seven years, officials said.
Glide bombs are believed to use mobile launchers. Due to its long range, glide bombs, along with the Air SDF's planned antisurface long-range cruise missiles, may be considered to have an ability to strike enemy bases and raise alarm in neighboring countries.
Propelled by a rocket motor, a glide bomb is separated from a missile at an altitude of several dozen kilometers, glides at supersonic speed in the atmosphere and hits the target on the ground. The high flight speed makes it difficult to intercept the bombs by anti-air firearms. The bombs are expected to be launched from islands around an invaded or occupied remote island.
Jun 19
The Japan Meteorological Agency says a magnitude-6.7 quake struck the northern part of the country late Tuesday night. No fatalities have been reported. Tsunami advisories issued along the Sea of Japan coast have been lifted.
(NHK)
Jun 19
Chief Cabinet Secretary Yoshihide Suga says people in the affected areas should remain on the alert.
(NHK)
Jun 19
The Tokyo District Court on Tuesday sentenced Pierre Taki, an actor and member of Japanese techno-pop duo Denki Groove, to 18 months in prison, suspended for three years, for using cocaine.
(Japan Times)
Jun 19
Almost half of singles in Japan who wish to get married are unable to find a suitable partner, with 61.4 percent of the group stating they are not doing anything to change the situation, a government survey showed Tuesday.
(Japan Today)
Jun 19
A 62-year-old man wanted by police on suspicion of stabbing his former wife in Noboribetsu City, Hokkaido, has been found dead in a forest, police said Monday.
(Japan Today)
Jun 18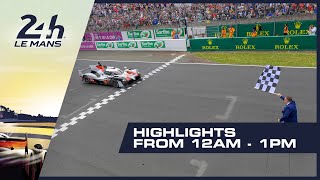 Toyota drivers Kazuki Nakajima, Fernando Alonso and Sebastian Buemi claimed their second consecutive 24 Hours of Le Mans victory Sunday, but only after some bad luck scuttled their sister car's hopes of a win.
(Kyodo)
Jun 18
Police in Kakegawa City, Shizuoka Prefecture, have arrested a 23-year-old woman on suspicion of attempted murder after she abandoned her newborn baby daughter in a business hotel's toilet.
(Japan Today)
Jun 18
Defense Minister Takeshi Iwaya apologized Monday to Akita Gov. Norihisa Satake for errors in the ministry's geographical survey that was used to select the northeastern prefecture as a candidate for hosting a U.S.-developed missile defense system.
(Japan Times)
Jun 18
Japanese e-commerce giant Rakuten and supermarket chain Seiyu are starting a drone delivery service for summer visitors to an island off Yokosuka, near Tokyo.
(NHK)
Jun 17
Osaka Prefectural Police have arrested a man for allegedly stabbing a police officer and stealing his gun in Suita City on Sunday, reports Fuji News Network (June 17).
(tokyoreporter.com)
---