Japan has very little in the way of dangerous wildlife, meaning that you're about as unlikely to be a victim of a violence in rural areas as you are in the country's famously safe cities. However, Hokkaido is home to a sizable bear population.
When bears are spotted in populated areas where their presence is considered a danger to residents, towns will often enlist the help of a local hunting enthusiast club to trap or exterminate the animals. So when there was a bear sighting in the Hokkaido town of Shimammaki on the night of Sept 20 at around 9:30, and then another sighting a few hours later at the town's port where a bear was ransacking unattended fishing boats for food, residents expected hunters, sporting their distinctive orange vests and caps, to arrive on the scene.
However, no hunters came, and instead it was only the regular police who responded to the reports. It turns out the city is in the middle of a dispute with the hunting organization over how much the hunters should be compensated.
Ordinarily, each hunter is to be paid 30,000 yen per dispatch. Since the end of July, Shimamaki's total tab for bear-related dispatches and associated fees has grown to 11.56 million yen, but the city council has no authorized the release of the funds.
Feb 19
Police on Monday arrested a truck driver for allegedly driving off with a man clinging to the side of his vehicle following a road rage incident in Miyagi Prefecture last June.
(Japan Times)
Feb 19
Tokyo Metropolitan Police have arrested a 41-year-old man who while drunk is suspected of gashing more than one dozen luxury automobiles in Ota Ward last month, reports Nippon News Network
(tokyoreporter.com)
Feb 19
Ibaraki Prefectural Police believe a male temporary employee at a research center for industrial machinery manufacturer Kubota Corp. stabbed another employee before slashing himself on Sunday, reports TV Asahi
(tokyoreporter.com)
Feb 18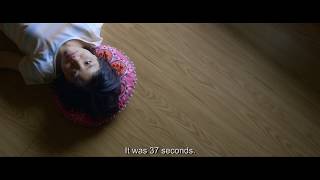 A movie by the Japanese director Hikari picked up two awards at the Berlin International Film Festival on Saturday. "37 Seconds" won the Panorama Audience Award and the CICAE Art Cinema Award.
(NHK)
Feb 18
A 43-year-old employee of the Ministry of Land, Infrastructure, Transport and Tourism has been arrested for allegedly using his smartphone to film up the skirt of a high school girl on a train.
(Japan Today)
Feb 18
NHK is a great source of shogi, kabuki, and intimidation.
(soranews24.com)
Feb 17
Don't go looking for titillation at your local convenience store. As reported last month, Japan's three largest convenience chain operators - 7-Eleven, Family Mart and Lawson - are planning to halt sales of pornographic magazines nationwide by the end of August.
(Japan Times)
Feb 17
When Chie Takaiwa struck up the courage to reveal a family secret to her colleague some years ago, she was met by an unexpected response.
(Japan Times)
Feb 15
Tokyo Metropolitan Police have arrested a 58-year-old woman who while nude portrayed an elderly woman on a pay-to-view site, reports TV Asahi (Feb. 14).
(tokyoreporter.com)
Feb 15
Tokyo Metropolitan Police have apprehended a man who is suspected of slashing another man and a woman at a railway station in Bunkyo ward on Thursday, reports NHK (Feb. 14).
(tokyoreporter.com)
---