Tasuku Honjo, professor at Japan's Kyoto University, will be awarded the 2018 Nobel Prize in Physiology or Medicine along with U.S. immunologist James Allison for their establishment of entirely new methods to fight cancer utilizing the immune system, Sweden's Karolinska Institute said Monday.
Honjo, 76, is the first Japanese Nobel winner since 2016, when Yoshinori Ohsumi, honorary professor at the Tokyo Institute of Technology, won the same prize, and the fifth laureate in physiology or medicine.
"I'm surprised," Honjo told a press conference held at his university. "I think I'm really a lucky person."
Although surgery, radiation therapy and chemotherapy with anticancer drugs are major methods to treat cancer patients, immune therapies developed by Honjo and Allison, 70, have drawn attention in recent years.
"By stimulating the inherent ability of our immune system to attack tumor cells this year's Nobel Laureates have established an entirely new principle for cancer therapy," the Nobel Assembly at the leading Swedish medical institute said in a statement.
スウェーデンのカロリンスカ研究所は1日、2018年のノーベル医学生理学賞を、体内で異物を攻撃する免疫反応にブレーキをかけるタンパク質を発見した本庶佑 京都大特別教授(76)と、米テキサス大のジェームズ・アリソン教授(70)に授与すると発表した。
Feb 19
Immigration Bureau's relaxed visa policy has boosted tourism from southeast Asia, but it seems to have come with an unwanted side-effect.
(soranews24.com)
Feb 19
Japanese Prime Minister Shinzo Abe is not saying whether or not he nominated Donald Trump for this year's Nobel Peace Prize, but the question may be moot: the U.S. president has been put forward by others for the prestigious award.
(Japan Today)
Feb 19
The health ministry on Monday approved the world's first clinical test in which artificially derived stem cells will be used to treat patients with spinal cord injuries.
(Japan Times)
Feb 18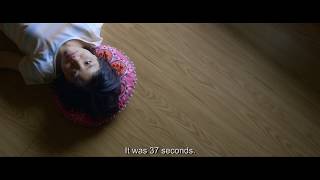 A movie by the Japanese director Hikari picked up two awards at the Berlin International Film Festival on Saturday. "37 Seconds" won the Panorama Audience Award and the CICAE Art Cinema Award.
(NHK)
Feb 18
By changing his lead attorney from a former prosecutor known as "the breaker" to a hotshot trial lawyer nicknamed "the acquitter", Carlos Ghosn plans a defense in his own image -- combative and media-savvy, experts say.
(Japan Today)
Feb 17
Police in Koga, Ibaraki Prefecture, said Saturday they have arrested a 35-year-old woman on suspicion of abusing her six-year-old daughter by hitting her with a futon beater.
(Japan Today)
Feb 16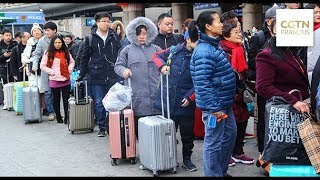 Reservations for travel overseas are surging for this year's 10-day Golden Week period, during which the Imperial succession is set to take place, according to a JTB Corp. official.
(Japan Times)
Feb 15
The Japanese government has mapped out a bill to officially recognize the Ainu ethnic minority as an indigenous people of Japan.
(NHK)
Feb 15
Bullet train ticket machines have stopped working in many parts of Japan.
(NHK)
Feb 13
Around the world, people use chocolate treats to express sweet nothings on Valentine's Day.
(BBC)
---