A 30-year-old man, who was at large for nearly seven weeks after escaping from a police station in Osaka Prefecture in mid-August, masqueraded as a cycle tourist, spun a web of lies and stole basic goods including clothes and a bicycle, investigative sources said Wednesday.
Junya Hida, from Osaka Prefecture, had told a 44-year-old Wakayama man with whom he was traveling by bicycle that he was also from Wakayama, they said.
Osaka police suspect Hida tried to befriend the man by saying they have the same hometown, and traveled along with him to avoid appearing like a lone fugitive.
The sources said Hida made his way to Shikoku Island after fleeing a police facility on Aug. 12, and met the Wakayama man in early September at a roadside station near the border of Ehime and Kagawa prefectures.
The two then likely traveled on their bicycles to Hiroshima Prefecture via an expressway connecting Ehime and Hiroshima prefectures, and moved west to Yamaguchi Prefecture, where they camped out at a roadside station in the town of Suo-Oshima for about a week starting Sept. 18.
When recaptured Saturday in Shunan, Yamaguchi Prefecture, Hida was not in possession of the clothes he was wearing when he escaped. He is believed to have gotten rid of them and stolen outfits and daily goods for use thereafter.
He was riding a bicycle that was stolen from Habikino, Osaka Prefecture, shortly after he fled, and had with him a tent, fishing gear, clothes, a cooking pot and seasoning.
At the roadside station in Suo-Oshima, Hida left a letter he had written to the manager saying that he will "definitely accomplish the trip around Japan" on his bicycle. The letter was signed with a name in kanji characters that can be read as "Junya Sakurai," but using characters that differ from those of his real given name.
The manager said Hida arrived on his bike and slept in a tent while he stayed in the area around Sept. 18 to 26. He had attached a piece of paper that said "currently traveling around Japan" on his bag and posed for a photo taken by the manager.
On Friday, the day before he was recaptured at a roadside station in Shunan, a suntanned man wearing shades and a black hat who looks like Hida, was caught on surveillance camera stealing bread and other merchandise at another roadside station in a nearby town some 50 kilometers away.
逃走していた容疑者とみられる男が高知で警察の職務質問を受けていたことが分かりました。 8月30日の深夜、高知県警須崎署に地元の人から「道の駅に怪しい人物がいる」と通報がありました。警察官2人が道の駅で樋田淳也容疑者(30)とみられる男を見つけ、職務質問をしました。
May 26
Temperatures rose across Japan on Saturday to highs usually not seen until the height of summer, causing hundreds of people to be taken to hospitals and prompting the weather agency to issue heatstroke warnings.
(Japan Today)
May 26
Japan's top trade negotiator with the United States has said both sides continue to differ on negotiations for a trade deal, adding that they need to work further to narrow the gap.
(NHK)
May 26
US President Donald Trump is scheduled to spend a full day with Prime Minister Shinzo Abe on Sunday, ahead of their summit on Monday.
(NHK)
May 26
In sumo, rank-and-file wrestler Asanoyama has clinched his first tournament title.
(NHK)
May 25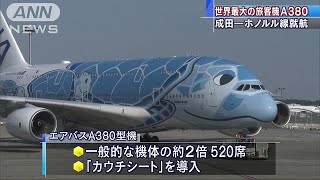 All Nippon Airways debuted flights of a double-decker Airbus A380 from Narita Airport north of Tokyo, bound for Hawaii on Friday.
(NHK)
May 24
The government will no longer use the term "lifelong singles" as a label for people who have not married by age 50, deeming the term inaccurate as Japanese are increasingly tying the knot later in life, officials said Thursday.
(Japan Today)
May 24
Many parts of Japan saw the mercury top 30 degrees Celsius on Thursday. Weather officials are warning of unseasonal high temperatures over the weekend.
(NHK)
May 24
Police in Japan are stepping up security for an upcoming visit by US President Donald Trump.
(NHK)
May 24
Japan's new supercomputer Fugaku is set to begin operations around 2021 with the country aiming to regain the title of building the world's fastest computer, replacing its current supercomputer K, government-backed research institute Riken said Thursday.
(Japan Times)
May 23
Kyoto Prefectural Police have arrested a 23-year-old male Australian national who is suspected of scrawling graffiti in dozens of locations in Kyoto City, reports Fuji News Network (May 22).
(tokyoreporter.com)
---