Kyoto has topped a ranking of major Japanese cities as measured by criteria such as livability and economy, according to a survey by a think tank affiliated with major real estate developer Mori Building Co.
The Institute for Urban Strategies on Wednesday released its first edition of the ranking, which covered 72 cities excluding Tokyo.
The cities were rated using a total of 83 indicators across six categories — economy and business, transport and accessibility, environment, life and residence, culture and interchange, and research and development — based on statistical results and hearings with local residents.
Kyoto was highly rated for its universities and abundant tourism properties, including historical and cultural assets, the think tank said.
Fukuoka came in second on the back of its powerful economy. A number of special deregulation zones are located in the southwestern hub.
Despite scoring poorly when it came to crime, Osaka ranked third thanks to robust private consumption and investment, and its convenient transportation network.
Nagoya came fourth, with many companies in the city having high global market shares, while Yokohama ranked fifth.
At No.6 was Kobe, which is making strenuous efforts to lure tourists, followed by Sapporo, which has many tourist spots and tourism-related facilities.
Sendai came in eighth thanks to strong marks for its universities in the area of research.
Feb 19
Immigration Bureau's relaxed visa policy has boosted tourism from southeast Asia, but it seems to have come with an unwanted side-effect.
(soranews24.com)
Feb 19
Japanese Prime Minister Shinzo Abe is not saying whether or not he nominated Donald Trump for this year's Nobel Peace Prize, but the question may be moot: the U.S. president has been put forward by others for the prestigious award.
(Japan Today)
Feb 19
The health ministry on Monday approved the world's first clinical test in which artificially derived stem cells will be used to treat patients with spinal cord injuries.
(Japan Times)
Feb 18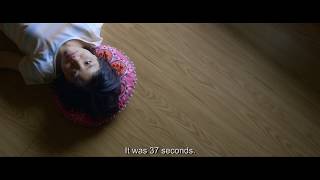 A movie by the Japanese director Hikari picked up two awards at the Berlin International Film Festival on Saturday. "37 Seconds" won the Panorama Audience Award and the CICAE Art Cinema Award.
(NHK)
Feb 18
By changing his lead attorney from a former prosecutor known as "the breaker" to a hotshot trial lawyer nicknamed "the acquitter", Carlos Ghosn plans a defense in his own image -- combative and media-savvy, experts say.
(Japan Today)
Feb 17
Police in Koga, Ibaraki Prefecture, said Saturday they have arrested a 35-year-old woman on suspicion of abusing her six-year-old daughter by hitting her with a futon beater.
(Japan Today)
Feb 16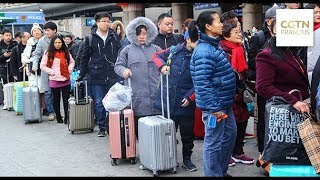 Reservations for travel overseas are surging for this year's 10-day Golden Week period, during which the Imperial succession is set to take place, according to a JTB Corp. official.
(Japan Times)
Feb 15
The Japanese government has mapped out a bill to officially recognize the Ainu ethnic minority as an indigenous people of Japan.
(NHK)
Feb 15
Bullet train ticket machines have stopped working in many parts of Japan.
(NHK)
Feb 13
Around the world, people use chocolate treats to express sweet nothings on Valentine's Day.
(BBC)
---