In a bid to curtail hate speech ahead of the 2020 Games, Tokyo on Friday adopted a non-discrimination ordinance protecting the LGBT community.
The rule is the first ordinance at the prefectural level to contain a stipulation prohibiting discrimination against LGBT people and other sexual and gender minorities.
The Tokyo Metropolitan Assembly approved the ordinance at its regular session held Friday, despite criticism that there had been insufficient debate over potential conflicts between the measure and laws to protect free speech.
The goal of the ordinance, which is scheduled to take effect in April, is to use edifying campaigns and education to realize the Olympic Charter goal of respect for human rights.
The charter is a set of rules and guidelines documenting the fundamental Olympic principles. It states: "The enjoyment of the rights and freedoms set forth in the Olympic Charter shall be secured without discrimination of any kind, such as race, color, sex, sexual orientation, language, religion, political or other opinion, national or social origin, property, birth or other status."
In 2014 the International Olympic Committee added an anti-discrimination clause for hosts, after the global controversy that surrounded the Sochi Games following Russia's passage of an anti-gay law in 2013.
To ensure equal enjoyment of human rights, the Tokyo ordinance will regulate use of public spaces such as parks to prevent groups from promoting hateful rhetoric. The ordinance is designed to improve access for same-sex couples in situations such as hospital visits and shared renting of apartments as family.
It also stipulates the disclosure of names of groups and individuals promoting hate speech if the governor deems their activities a violation of human rights. Under the ordinance, such groups can be required to remove hateful content from their websites.
Feb 19
Immigration Bureau's relaxed visa policy has boosted tourism from southeast Asia, but it seems to have come with an unwanted side-effect.
(soranews24.com)
Feb 19
Japanese Prime Minister Shinzo Abe is not saying whether or not he nominated Donald Trump for this year's Nobel Peace Prize, but the question may be moot: the U.S. president has been put forward by others for the prestigious award.
(Japan Today)
Feb 19
The health ministry on Monday approved the world's first clinical test in which artificially derived stem cells will be used to treat patients with spinal cord injuries.
(Japan Times)
Feb 18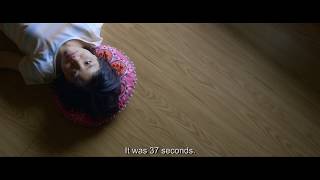 A movie by the Japanese director Hikari picked up two awards at the Berlin International Film Festival on Saturday. "37 Seconds" won the Panorama Audience Award and the CICAE Art Cinema Award.
(NHK)
Feb 18
By changing his lead attorney from a former prosecutor known as "the breaker" to a hotshot trial lawyer nicknamed "the acquitter", Carlos Ghosn plans a defense in his own image -- combative and media-savvy, experts say.
(Japan Today)
Feb 17
Police in Koga, Ibaraki Prefecture, said Saturday they have arrested a 35-year-old woman on suspicion of abusing her six-year-old daughter by hitting her with a futon beater.
(Japan Today)
Feb 16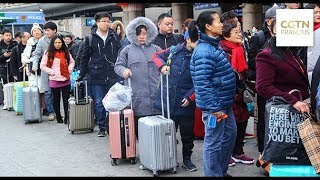 Reservations for travel overseas are surging for this year's 10-day Golden Week period, during which the Imperial succession is set to take place, according to a JTB Corp. official.
(Japan Times)
Feb 15
The Japanese government has mapped out a bill to officially recognize the Ainu ethnic minority as an indigenous people of Japan.
(NHK)
Feb 15
Bullet train ticket machines have stopped working in many parts of Japan.
(NHK)
Feb 13
Around the world, people use chocolate treats to express sweet nothings on Valentine's Day.
(BBC)
---