In a bid to curtail hate speech ahead of the 2020 Games, Tokyo on Friday adopted a non-discrimination ordinance protecting the LGBT community.
The rule is the first ordinance at the prefectural level to contain a stipulation prohibiting discrimination against LGBT people and other sexual and gender minorities.
The Tokyo Metropolitan Assembly approved the ordinance at its regular session held Friday, despite criticism that there had been insufficient debate over potential conflicts between the measure and laws to protect free speech.
The goal of the ordinance, which is scheduled to take effect in April, is to use edifying campaigns and education to realize the Olympic Charter goal of respect for human rights.
The charter is a set of rules and guidelines documenting the fundamental Olympic principles. It states: "The enjoyment of the rights and freedoms set forth in the Olympic Charter shall be secured without discrimination of any kind, such as race, color, sex, sexual orientation, language, religion, political or other opinion, national or social origin, property, birth or other status."
In 2014 the International Olympic Committee added an anti-discrimination clause for hosts, after the global controversy that surrounded the Sochi Games following Russia's passage of an anti-gay law in 2013.
To ensure equal enjoyment of human rights, the Tokyo ordinance will regulate use of public spaces such as parks to prevent groups from promoting hateful rhetoric. The ordinance is designed to improve access for same-sex couples in situations such as hospital visits and shared renting of apartments as family.
It also stipulates the disclosure of names of groups and individuals promoting hate speech if the governor deems their activities a violation of human rights. Under the ordinance, such groups can be required to remove hateful content from their websites.
Jun 19
The Japan Meteorological Agency says a magnitude-6.7 quake struck the northern part of the country late Tuesday night. No fatalities have been reported. Tsunami advisories issued along the Sea of Japan coast have been lifted.
(NHK)
Jun 19
Chief Cabinet Secretary Yoshihide Suga says people in the affected areas should remain on the alert.
(NHK)
Jun 19
The Tokyo District Court on Tuesday sentenced Pierre Taki, an actor and member of Japanese techno-pop duo Denki Groove, to 18 months in prison, suspended for three years, for using cocaine.
(Japan Times)
Jun 19
Almost half of singles in Japan who wish to get married are unable to find a suitable partner, with 61.4 percent of the group stating they are not doing anything to change the situation, a government survey showed Tuesday.
(Japan Today)
Jun 19
A 62-year-old man wanted by police on suspicion of stabbing his former wife in Noboribetsu City, Hokkaido, has been found dead in a forest, police said Monday.
(Japan Today)
Jun 18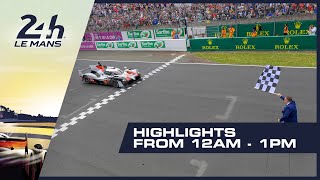 Toyota drivers Kazuki Nakajima, Fernando Alonso and Sebastian Buemi claimed their second consecutive 24 Hours of Le Mans victory Sunday, but only after some bad luck scuttled their sister car's hopes of a win.
(Kyodo)
Jun 18
Police in Kakegawa City, Shizuoka Prefecture, have arrested a 23-year-old woman on suspicion of attempted murder after she abandoned her newborn baby daughter in a business hotel's toilet.
(Japan Today)
Jun 18
Defense Minister Takeshi Iwaya apologized Monday to Akita Gov. Norihisa Satake for errors in the ministry's geographical survey that was used to select the northeastern prefecture as a candidate for hosting a U.S.-developed missile defense system.
(Japan Times)
Jun 18
Japanese e-commerce giant Rakuten and supermarket chain Seiyu are starting a drone delivery service for summer visitors to an island off Yokosuka, near Tokyo.
(NHK)
Jun 17
Osaka Prefectural Police have arrested a man for allegedly stabbing a police officer and stealing his gun in Suita City on Sunday, reports Fuji News Network (June 17).
(tokyoreporter.com)
---