More tourists in Kyoto and Tokyo are sightseeing early in the morning, although many venues are not yet ready to handle the new trend.
In Kyoto, home to a huge array of temples and shrines, officials have been trying in recent years to ease congestion from the influx of visitors by opening tourist sites longer each day and seeking to attract off-season visitors.
Nijo Castle, for example, opens at 8 a.m. from July through September, 45 minutes earlier than usual, and closes at 7 p.m. in July and August, two hours later than usual. It also offers a seasonal breakfast set featuring Kyoto-style congee with yuba (bean curd skin) and other ingredients.
Nijo Castle was built in the 1600s as a stronghold in Kyoto for the Tokugawa shogunate, which was based in Edo (present-day Tokyo). It played important historic roles such as acting as the venue for the last shogun, Tokugawa Yoshinobu, to announce the return of governing power to the Emperor.
Known for the gorgeous wall paintings in Ninomaru Palace and the seasonal trees and flowers of Ninomaru Gardens, the castle was registered on the UNESCO World Heritage List in 1994.
The extended hours enable tourists to "enjoy their visits during the cool morning and evening hours," said an official at the castle office. With breakfast served in the Koun-tei teahouse in a castle garden, visitors can enjoy both the food and the scenery, the official said.
Tokyo Skytree, a 634-meter-tall broadcasting and observation tower in Sumida Ward that was completed in 2012, is not very crowded soon after it opens at 8 a.m. Some early bird tourists visit the tower for its sweeping views of the capital and to make tour plans for the day.
Some 85 percent of 300 or so foreign tourists surveyed by the Japan Tourism Agency said they want to visit museums and other public facilities early in the morning or at night. But in a separate survey by the agency, only about 20 percent of public and other facility operators indicated willingness to accept visitors at such hours, as most of them want to avoid increasing workloads.
Jun 19
The Japan Meteorological Agency says a magnitude-6.7 quake struck the northern part of the country late Tuesday night. No fatalities have been reported. Tsunami advisories issued along the Sea of Japan coast have been lifted.
(NHK)
Jun 19
Chief Cabinet Secretary Yoshihide Suga says people in the affected areas should remain on the alert.
(NHK)
Jun 19
The Tokyo District Court on Tuesday sentenced Pierre Taki, an actor and member of Japanese techno-pop duo Denki Groove, to 18 months in prison, suspended for three years, for using cocaine.
(Japan Times)
Jun 19
Almost half of singles in Japan who wish to get married are unable to find a suitable partner, with 61.4 percent of the group stating they are not doing anything to change the situation, a government survey showed Tuesday.
(Japan Today)
Jun 19
A 62-year-old man wanted by police on suspicion of stabbing his former wife in Noboribetsu City, Hokkaido, has been found dead in a forest, police said Monday.
(Japan Today)
Jun 19
The Financial Services Agency estimates couples will require up to 30 million yen in retirement savings, far higher than the amount suggested by a panel in a controversial report that questioned the credibility of the public pension system, a document showed Tuesday.
(Kyodo)
Jun 19
Shoplifting has long been an issue in Japan with retail staff going to great lengths to combat it, such as being dragged by cars or covering the entire ceiling with security cameras.
(soranews24.com)
Jun 18
A major renovation project has begun at Itsukushima Shrine, a UNESCO World Heritage Site, in Hiroshima Prefecture, western Japan.
(NHK)
Jun 18
Tokyo Metropolitan Police have arrested a 43-year-old man for allegedly setting fire to a sex business in Shibuya Ward earlier this year, reports TBS News (June 17)
(tokyoreporter.com)
Jun 18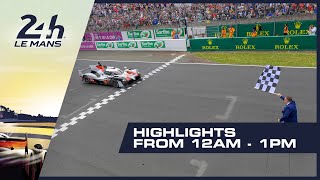 Toyota drivers Kazuki Nakajima, Fernando Alonso and Sebastian Buemi claimed their second consecutive 24 Hours of Le Mans victory Sunday, but only after some bad luck scuttled their sister car's hopes of a win.
(Kyodo)
---