More tourists in Kyoto and Tokyo are sightseeing early in the morning, although many venues are not yet ready to handle the new trend.
In Kyoto, home to a huge array of temples and shrines, officials have been trying in recent years to ease congestion from the influx of visitors by opening tourist sites longer each day and seeking to attract off-season visitors.
Nijo Castle, for example, opens at 8 a.m. from July through September, 45 minutes earlier than usual, and closes at 7 p.m. in July and August, two hours later than usual. It also offers a seasonal breakfast set featuring Kyoto-style congee with yuba (bean curd skin) and other ingredients.
Nijo Castle was built in the 1600s as a stronghold in Kyoto for the Tokugawa shogunate, which was based in Edo (present-day Tokyo). It played important historic roles such as acting as the venue for the last shogun, Tokugawa Yoshinobu, to announce the return of governing power to the Emperor.
Known for the gorgeous wall paintings in Ninomaru Palace and the seasonal trees and flowers of Ninomaru Gardens, the castle was registered on the UNESCO World Heritage List in 1994.
The extended hours enable tourists to "enjoy their visits during the cool morning and evening hours," said an official at the castle office. With breakfast served in the Koun-tei teahouse in a castle garden, visitors can enjoy both the food and the scenery, the official said.
Tokyo Skytree, a 634-meter-tall broadcasting and observation tower in Sumida Ward that was completed in 2012, is not very crowded soon after it opens at 8 a.m. Some early bird tourists visit the tower for its sweeping views of the capital and to make tour plans for the day.
Some 85 percent of 300 or so foreign tourists surveyed by the Japan Tourism Agency said they want to visit museums and other public facilities early in the morning or at night. But in a separate survey by the agency, only about 20 percent of public and other facility operators indicated willingness to accept visitors at such hours, as most of them want to avoid increasing workloads.
Feb 19
Immigration Bureau's relaxed visa policy has boosted tourism from southeast Asia, but it seems to have come with an unwanted side-effect.
(soranews24.com)
Feb 19
Japanese Prime Minister Shinzo Abe is not saying whether or not he nominated Donald Trump for this year's Nobel Peace Prize, but the question may be moot: the U.S. president has been put forward by others for the prestigious award.
(Japan Today)
Feb 19
Police on Monday arrested a truck driver for allegedly driving off with a man clinging to the side of his vehicle following a road rage incident in Miyagi Prefecture last June.
(Japan Times)
Feb 19
The health ministry on Monday approved the world's first clinical test in which artificially derived stem cells will be used to treat patients with spinal cord injuries.
(Japan Times)
Feb 19
Visitors to a village near Mount Fuji and its residents were rewarded with a dazzling spectacle on Monday.
(NHK)
Feb 19
Tokyo Metropolitan Police have arrested a 41-year-old man who while drunk is suspected of gashing more than one dozen luxury automobiles in Ota Ward last month, reports Nippon News Network
(tokyoreporter.com)
Feb 19
Ibaraki Prefectural Police believe a male temporary employee at a research center for industrial machinery manufacturer Kubota Corp. stabbed another employee before slashing himself on Sunday, reports TV Asahi
(tokyoreporter.com)
Feb 18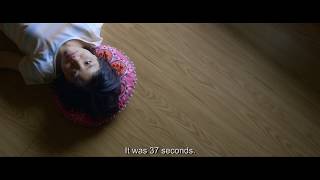 A movie by the Japanese director Hikari picked up two awards at the Berlin International Film Festival on Saturday. "37 Seconds" won the Panorama Audience Award and the CICAE Art Cinema Award.
(NHK)
Feb 18
A 43-year-old employee of the Ministry of Land, Infrastructure, Transport and Tourism has been arrested for allegedly using his smartphone to film up the skirt of a high school girl on a train.
(Japan Today)
Feb 18
People are enjoying the first signs of spring at an annual plum flower festival at the Kairakuen garden in Mito City, north of Tokyo.
(NHK)
---