Following the discovery of several body parts belonging to a woman on beaches since late last month, Chiba Prefectural Police have announced that a foot was found floating at sea in the same general area on Monday, reports NHK.
At just past 5:00 p.m., a fisherman tipped off police about "a portion of a person floating" at Katagai Harbor in the town of Kujukuri. Officers arriving at the scene found the body part floating near the wharf.
The foot is the fourth body part to be found in the area since late September. On October 2, a male surfer tipped off police about the discovery of what was later revealed to be the head of a woman on a beach in Kujukuri. About seven hours later, a fisherman reported the discovery of an ankle on a beach in the town of Shirako.
Three days later, police revealed that the results of a DNA analysis proved that the head and ankle belong to the torso of a woman found floating at the mouth of a river by a fisherman in Oamishirasato City on September 29. Police plan to conduct a similar analysis on the foot.
Police have also released a drawing showing an artist's rendering of the face of the woman in an effort to obtain the help of the public in identifying her. In the drawing, she is shown with short hair.
The woman is believed to be aged in her 50s to 70s. Standing about 170 centimeters tall, she had four teeth implants and a tumor in her neck, police said.
The river mouth is located around 6 kilometers north of the beach in Kujukuri where the head was found. Meanwhile, the beach where the ankle was discovered is about 1.2 kilometers south. As well, the location of Katagai Harbor is about 8 kilometers north of the river mouth, police said.
千葉県大網白里市の河口付近などで女性の胴体部分や頭部、右足が見つかった事件で、新たに千葉県九十九里町の漁港で人間の足が見つかりました。 8日午後5時20分ごろ、九十九里町の片貝漁港で「人の体の部分が浮いている」と釣りに来ていた男性が110番通報しました。
Feb 19
Immigration Bureau's relaxed visa policy has boosted tourism from southeast Asia, but it seems to have come with an unwanted side-effect.
(soranews24.com)
Feb 19
Japanese Prime Minister Shinzo Abe is not saying whether or not he nominated Donald Trump for this year's Nobel Peace Prize, but the question may be moot: the U.S. president has been put forward by others for the prestigious award.
(Japan Today)
Feb 19
The health ministry on Monday approved the world's first clinical test in which artificially derived stem cells will be used to treat patients with spinal cord injuries.
(Japan Times)
Feb 18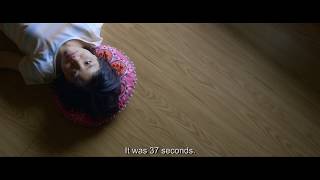 A movie by the Japanese director Hikari picked up two awards at the Berlin International Film Festival on Saturday. "37 Seconds" won the Panorama Audience Award and the CICAE Art Cinema Award.
(NHK)
Feb 18
By changing his lead attorney from a former prosecutor known as "the breaker" to a hotshot trial lawyer nicknamed "the acquitter", Carlos Ghosn plans a defense in his own image -- combative and media-savvy, experts say.
(Japan Today)
Feb 17
Police in Koga, Ibaraki Prefecture, said Saturday they have arrested a 35-year-old woman on suspicion of abusing her six-year-old daughter by hitting her with a futon beater.
(Japan Today)
Feb 16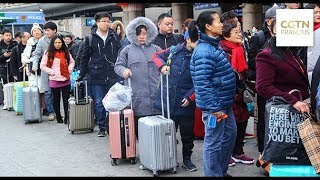 Reservations for travel overseas are surging for this year's 10-day Golden Week period, during which the Imperial succession is set to take place, according to a JTB Corp. official.
(Japan Times)
Feb 15
The Japanese government has mapped out a bill to officially recognize the Ainu ethnic minority as an indigenous people of Japan.
(NHK)
Feb 15
Bullet train ticket machines have stopped working in many parts of Japan.
(NHK)
Feb 13
Around the world, people use chocolate treats to express sweet nothings on Valentine's Day.
(BBC)
---