Following the discovery of several body parts belonging to a woman on beaches since late last month, Chiba Prefectural Police have announced that a foot was found floating at sea in the same general area on Monday, reports NHK.
At just past 5:00 p.m., a fisherman tipped off police about "a portion of a person floating" at Katagai Harbor in the town of Kujukuri. Officers arriving at the scene found the body part floating near the wharf.
The foot is the fourth body part to be found in the area since late September. On October 2, a male surfer tipped off police about the discovery of what was later revealed to be the head of a woman on a beach in Kujukuri. About seven hours later, a fisherman reported the discovery of an ankle on a beach in the town of Shirako.
Three days later, police revealed that the results of a DNA analysis proved that the head and ankle belong to the torso of a woman found floating at the mouth of a river by a fisherman in Oamishirasato City on September 29. Police plan to conduct a similar analysis on the foot.
Police have also released a drawing showing an artist's rendering of the face of the woman in an effort to obtain the help of the public in identifying her. In the drawing, she is shown with short hair.
The woman is believed to be aged in her 50s to 70s. Standing about 170 centimeters tall, she had four teeth implants and a tumor in her neck, police said.
The river mouth is located around 6 kilometers north of the beach in Kujukuri where the head was found. Meanwhile, the beach where the ankle was discovered is about 1.2 kilometers south. As well, the location of Katagai Harbor is about 8 kilometers north of the river mouth, police said.
千葉県大網白里市の河口付近などで女性の胴体部分や頭部、右足が見つかった事件で、新たに千葉県九十九里町の漁港で人間の足が見つかりました。 8日午後5時20分ごろ、九十九里町の片貝漁港で「人の体の部分が浮いている」と釣りに来ていた男性が110番通報しました。
Jun 19
The Japan Meteorological Agency says a magnitude-6.7 quake struck the northern part of the country late Tuesday night. No fatalities have been reported. Tsunami advisories issued along the Sea of Japan coast have been lifted.
(NHK)
Jun 19
Chief Cabinet Secretary Yoshihide Suga says people in the affected areas should remain on the alert.
(NHK)
Jun 19
The Tokyo District Court on Tuesday sentenced Pierre Taki, an actor and member of Japanese techno-pop duo Denki Groove, to 18 months in prison, suspended for three years, for using cocaine.
(Japan Times)
Jun 19
Almost half of singles in Japan who wish to get married are unable to find a suitable partner, with 61.4 percent of the group stating they are not doing anything to change the situation, a government survey showed Tuesday.
(Japan Today)
Jun 19
A 62-year-old man wanted by police on suspicion of stabbing his former wife in Noboribetsu City, Hokkaido, has been found dead in a forest, police said Monday.
(Japan Today)
Jun 18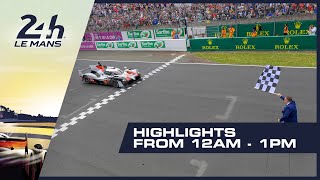 Toyota drivers Kazuki Nakajima, Fernando Alonso and Sebastian Buemi claimed their second consecutive 24 Hours of Le Mans victory Sunday, but only after some bad luck scuttled their sister car's hopes of a win.
(Kyodo)
Jun 18
Police in Kakegawa City, Shizuoka Prefecture, have arrested a 23-year-old woman on suspicion of attempted murder after she abandoned her newborn baby daughter in a business hotel's toilet.
(Japan Today)
Jun 18
Defense Minister Takeshi Iwaya apologized Monday to Akita Gov. Norihisa Satake for errors in the ministry's geographical survey that was used to select the northeastern prefecture as a candidate for hosting a U.S.-developed missile defense system.
(Japan Times)
Jun 18
Japanese e-commerce giant Rakuten and supermarket chain Seiyu are starting a drone delivery service for summer visitors to an island off Yokosuka, near Tokyo.
(NHK)
Jun 17
Osaka Prefectural Police have arrested a man for allegedly stabbing a police officer and stealing his gun in Suita City on Sunday, reports Fuji News Network (June 17).
(tokyoreporter.com)
---