An executive of Fukushima Television Broadcasting Co. has been accused of paying a teenage girl for sex earlier this year, reports Nikkan Sports.
In the early morning hours of July 28, Takanori Nakamura, the 50-year-old head of the General Affairs department at the Tokyo bureau, allegedly paid 40,000 yen to the girl, 17, to engage in acts deemed obscene at his residence in the capital's Bunkyo Ward.
Nakamura denies the allegations. "Regarding her age, I did not clearly make a confirmation," the suspect was quoted by the Ayase Police Station. He was arrested on October 3.
According to police, Nakamura met the girl at a so-called "maid cafe" in the Akihabara area where she is employed. Thereafter, the pair stayed in contact via a social-networking service, police said.
The incident emerged after the family of the girl consulted with police.
In July of last year, Nakamura moved from headquarters of the broadcaster in Fukushima City to Tokyo. "The arrest of an employee is truly regrettable," a representative of the company was quoted. "From now, we will endeavor to investigate the facts of the case and deal with the matter harshly."
Feb 19
Police on Monday arrested a truck driver for allegedly driving off with a man clinging to the side of his vehicle following a road rage incident in Miyagi Prefecture last June.
(Japan Times)
Feb 19
Tokyo Metropolitan Police have arrested a 41-year-old man who while drunk is suspected of gashing more than one dozen luxury automobiles in Ota Ward last month, reports Nippon News Network
(tokyoreporter.com)
Feb 19
Ibaraki Prefectural Police believe a male temporary employee at a research center for industrial machinery manufacturer Kubota Corp. stabbed another employee before slashing himself on Sunday, reports TV Asahi
(tokyoreporter.com)
Feb 18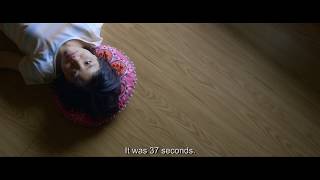 A movie by the Japanese director Hikari picked up two awards at the Berlin International Film Festival on Saturday. "37 Seconds" won the Panorama Audience Award and the CICAE Art Cinema Award.
(NHK)
Feb 18
A 43-year-old employee of the Ministry of Land, Infrastructure, Transport and Tourism has been arrested for allegedly using his smartphone to film up the skirt of a high school girl on a train.
(Japan Today)
Feb 18
NHK is a great source of shogi, kabuki, and intimidation.
(soranews24.com)
Feb 17
Don't go looking for titillation at your local convenience store. As reported last month, Japan's three largest convenience chain operators - 7-Eleven, Family Mart and Lawson - are planning to halt sales of pornographic magazines nationwide by the end of August.
(Japan Times)
Feb 17
When Chie Takaiwa struck up the courage to reveal a family secret to her colleague some years ago, she was met by an unexpected response.
(Japan Times)
Feb 15
Tokyo Metropolitan Police have arrested a 58-year-old woman who while nude portrayed an elderly woman on a pay-to-view site, reports TV Asahi (Feb. 14).
(tokyoreporter.com)
Feb 15
Tokyo Metropolitan Police have apprehended a man who is suspected of slashing another man and a woman at a railway station in Bunkyo ward on Thursday, reports NHK (Feb. 14).
(tokyoreporter.com)
---