The organizing committee of the 2020 Tokyo Games announced the routes for the Olympic individual time trial and Paralympic road race on Wednesday, finalizing the courses for all cycling events taking place in two years' time.
The courses for the Olympic time trial and Paralympic races will start and end at Fuji Speedway motor racing circuit near the iconic Mt. Fuji.
In the individual time trial race, male athletes will make two laps around the 22.1-kilometer circuit, while their female counterparts will go around the course once.
The course will have "many gradients and downhill sections and is likely to provide some spectacular competition between the world's best athletes in these races," according to the organizers.
The number of laps that Paralympic athletes will make around the course in Shizuoka Prefecture, central Japan, will differ depending on class.
The organizers announced the courses for the road racing events in August, saying the route that starts in suburban western Tokyo and ends at Fuji Speedway is "extremely difficult.
2020年東京オリンピック・パラリンピックで、自転車競技のロード・タイムトライアルなどのコースが発表されました。富士山を見ながら競い合うコース設定になりました。
Feb 19
Immigration Bureau's relaxed visa policy has boosted tourism from southeast Asia, but it seems to have come with an unwanted side-effect.
(soranews24.com)
Feb 19
Japanese Prime Minister Shinzo Abe is not saying whether or not he nominated Donald Trump for this year's Nobel Peace Prize, but the question may be moot: the U.S. president has been put forward by others for the prestigious award.
(Japan Today)
Feb 19
The health ministry on Monday approved the world's first clinical test in which artificially derived stem cells will be used to treat patients with spinal cord injuries.
(Japan Times)
Feb 18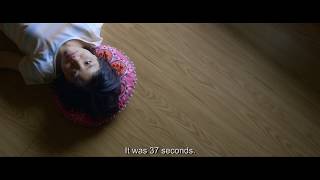 A movie by the Japanese director Hikari picked up two awards at the Berlin International Film Festival on Saturday. "37 Seconds" won the Panorama Audience Award and the CICAE Art Cinema Award.
(NHK)
Feb 18
By changing his lead attorney from a former prosecutor known as "the breaker" to a hotshot trial lawyer nicknamed "the acquitter", Carlos Ghosn plans a defense in his own image -- combative and media-savvy, experts say.
(Japan Today)
Feb 17
Police in Koga, Ibaraki Prefecture, said Saturday they have arrested a 35-year-old woman on suspicion of abusing her six-year-old daughter by hitting her with a futon beater.
(Japan Today)
Feb 16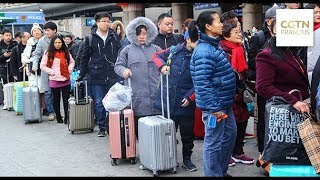 Reservations for travel overseas are surging for this year's 10-day Golden Week period, during which the Imperial succession is set to take place, according to a JTB Corp. official.
(Japan Times)
Feb 15
The Japanese government has mapped out a bill to officially recognize the Ainu ethnic minority as an indigenous people of Japan.
(NHK)
Feb 15
Bullet train ticket machines have stopped working in many parts of Japan.
(NHK)
Feb 13
Around the world, people use chocolate treats to express sweet nothings on Valentine's Day.
(BBC)
---