The Imperial House Economy Council decided on Thursday that 106.75 million yen in state money will be given to Princess Ayako, 28, who is set to marry this month and lose her Imperial Family status.
The amount represents the upper limit defined by law.
The decision was made at the council's meeting held at the Imperial Household Agency, which was presided over by Prime Minister Shinzo Abe. The meeting was attended by seven others, including Shinichiro Yamamoto, head of the agency, and the chiefs and deputy chiefs of both chambers of the Diet, the country's parliament.
The Imperial House Economy Law spells out that the one-off allowances be used to maintain the recipient's dignity as a person who was once a member of the Imperial Family.
The payment to Princess Ayako will be made soon after her wedding.
29日に結婚する高円宮家の絢子さまに1億675万円が支払われます。 高円宮家の三女・絢子さまは、29日に守谷慧さんと結婚し、皇族の身分を離れられることになります。
Feb 19
Immigration Bureau's relaxed visa policy has boosted tourism from southeast Asia, but it seems to have come with an unwanted side-effect.
(soranews24.com)
Feb 19
Japanese Prime Minister Shinzo Abe is not saying whether or not he nominated Donald Trump for this year's Nobel Peace Prize, but the question may be moot: the U.S. president has been put forward by others for the prestigious award.
(Japan Today)
Feb 19
The health ministry on Monday approved the world's first clinical test in which artificially derived stem cells will be used to treat patients with spinal cord injuries.
(Japan Times)
Feb 18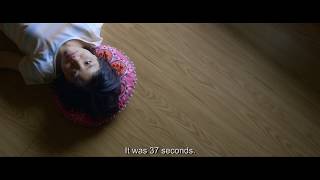 A movie by the Japanese director Hikari picked up two awards at the Berlin International Film Festival on Saturday. "37 Seconds" won the Panorama Audience Award and the CICAE Art Cinema Award.
(NHK)
Feb 18
By changing his lead attorney from a former prosecutor known as "the breaker" to a hotshot trial lawyer nicknamed "the acquitter", Carlos Ghosn plans a defense in his own image -- combative and media-savvy, experts say.
(Japan Today)
Feb 17
Police in Koga, Ibaraki Prefecture, said Saturday they have arrested a 35-year-old woman on suspicion of abusing her six-year-old daughter by hitting her with a futon beater.
(Japan Today)
Feb 16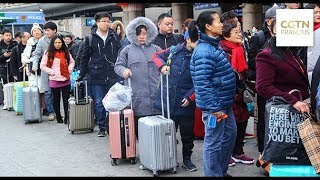 Reservations for travel overseas are surging for this year's 10-day Golden Week period, during which the Imperial succession is set to take place, according to a JTB Corp. official.
(Japan Times)
Feb 15
The Japanese government has mapped out a bill to officially recognize the Ainu ethnic minority as an indigenous people of Japan.
(NHK)
Feb 15
Bullet train ticket machines have stopped working in many parts of Japan.
(NHK)
Feb 13
Around the world, people use chocolate treats to express sweet nothings on Valentine's Day.
(BBC)
---