In one of the most shocking scandals to hit Tokyo's 149-year-old war-linked Yasukuni Shrine, the shrine's top priest has been forced to resign after admitting his reported remarks harshly criticizing Emperor Akihito were genuine.
According to the Shukan Post magazine, Kunio Kohori argued in a meeting at the shrine on June 20 that the Emperor is "now trying to crush Yasukuni Shrine" by not visiting it and by instead making trips to commemorate victims of the war Japan waged in the 1930s and 1940s.
Kohori also argued that, because Emperor Akihito hasn't paid a visit to the shrine since his enthronement, Crown Prince Naruhito and Crown Princess Masako are also unlikely to go there after he abdicates next spring.
Kohori also alleged the Crown Princess "detests Shinto and Shinto shrines," according to the weekly magazine.
The magazine claimed it has a 110-minute voice recording of the meeting and uploaded part of it to its Twitter account (@News_MagVi).
Criticizing the emperor is taboo for Shinto priests, particularly those at Yasukuni Shrine, which was established in 1869 at the instruction of Emperor Meiji.
The shrine sent a brief statement by fax to media outlets Wednesday, saying Kohori had already expressed his intention to resign when he visited the Imperial Household Agency and apologized for his remarks. The shrine also admitted Kohori's remarks were "extremely improper."
A new top priest will be chosen at a general meeting of the shrine on Oct. 26, according to the statement.
靖国神社のトップが天皇陛下を巡る発言で退任することになりました。
Feb 19
Immigration Bureau's relaxed visa policy has boosted tourism from southeast Asia, but it seems to have come with an unwanted side-effect.
(soranews24.com)
Feb 19
Japanese Prime Minister Shinzo Abe is not saying whether or not he nominated Donald Trump for this year's Nobel Peace Prize, but the question may be moot: the U.S. president has been put forward by others for the prestigious award.
(Japan Today)
Feb 19
The health ministry on Monday approved the world's first clinical test in which artificially derived stem cells will be used to treat patients with spinal cord injuries.
(Japan Times)
Feb 18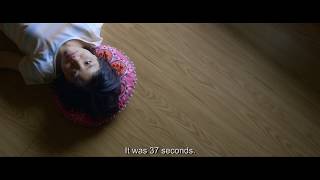 A movie by the Japanese director Hikari picked up two awards at the Berlin International Film Festival on Saturday. "37 Seconds" won the Panorama Audience Award and the CICAE Art Cinema Award.
(NHK)
Feb 18
By changing his lead attorney from a former prosecutor known as "the breaker" to a hotshot trial lawyer nicknamed "the acquitter", Carlos Ghosn plans a defense in his own image -- combative and media-savvy, experts say.
(Japan Today)
Feb 17
Police in Koga, Ibaraki Prefecture, said Saturday they have arrested a 35-year-old woman on suspicion of abusing her six-year-old daughter by hitting her with a futon beater.
(Japan Today)
Feb 16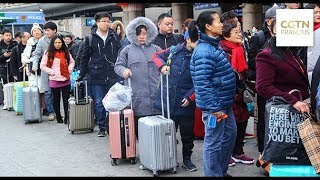 Reservations for travel overseas are surging for this year's 10-day Golden Week period, during which the Imperial succession is set to take place, according to a JTB Corp. official.
(Japan Times)
Feb 15
The Japanese government has mapped out a bill to officially recognize the Ainu ethnic minority as an indigenous people of Japan.
(NHK)
Feb 15
Bullet train ticket machines have stopped working in many parts of Japan.
(NHK)
Feb 13
Around the world, people use chocolate treats to express sweet nothings on Valentine's Day.
(BBC)
---