The Japanese government presented Friday an outline for a planned residence status program for foreign workers, which it aims to introduce in April next year.
The outline, featuring the establishment of two new types of residence status, was shown to related cabinet ministers in a meeting held at the prime minister's office for discussing measures to increase foreign workers in Japan as a way to tackle the country's serious labor shortages.
The ministers agreed on a plan to submit bills to revise related laws based on the outline, including the Immigration Control and Refugee Recognition Act, to an extraordinary session of the Diet, Japan's parliament, to be convened on Oct. 24.
"As labor shortages are growing more serious, we urgently need to create a structure for accepting a wide range of work-ready human resources from abroad," Chief Cabinet Secretary Yoshihide Suga said at the meeting.
Type one status, which will allow residence for up to five years, will be granted to foreign nationals with "considerable levels of knowledge and experience," as well as Japanese language skills adequate for everyday conversation. Families of holders of this status will not be allowed to accompany them to Japan in principle.
政府が秋の臨時国会で法改正を目指している外国人労働者の受け入れを拡大する制度について、野党側から疑問の声が相次ぎました。 24日にも召集される臨時国会を前に国民民主党が12日、政府側から制度の説明を受けました。
Feb 19
Immigration Bureau's relaxed visa policy has boosted tourism from southeast Asia, but it seems to have come with an unwanted side-effect.
(soranews24.com)
Feb 19
Japanese Prime Minister Shinzo Abe is not saying whether or not he nominated Donald Trump for this year's Nobel Peace Prize, but the question may be moot: the U.S. president has been put forward by others for the prestigious award.
(Japan Today)
Feb 19
The health ministry on Monday approved the world's first clinical test in which artificially derived stem cells will be used to treat patients with spinal cord injuries.
(Japan Times)
Feb 18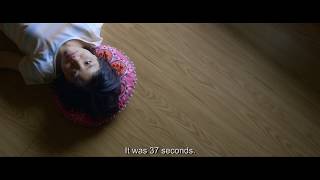 A movie by the Japanese director Hikari picked up two awards at the Berlin International Film Festival on Saturday. "37 Seconds" won the Panorama Audience Award and the CICAE Art Cinema Award.
(NHK)
Feb 18
By changing his lead attorney from a former prosecutor known as "the breaker" to a hotshot trial lawyer nicknamed "the acquitter", Carlos Ghosn plans a defense in his own image -- combative and media-savvy, experts say.
(Japan Today)
Feb 17
Police in Koga, Ibaraki Prefecture, said Saturday they have arrested a 35-year-old woman on suspicion of abusing her six-year-old daughter by hitting her with a futon beater.
(Japan Today)
Feb 16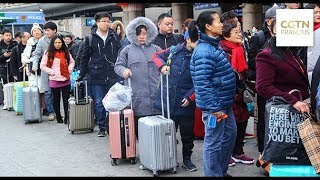 Reservations for travel overseas are surging for this year's 10-day Golden Week period, during which the Imperial succession is set to take place, according to a JTB Corp. official.
(Japan Times)
Feb 15
The Japanese government has mapped out a bill to officially recognize the Ainu ethnic minority as an indigenous people of Japan.
(NHK)
Feb 15
Bullet train ticket machines have stopped working in many parts of Japan.
(NHK)
Feb 13
Around the world, people use chocolate treats to express sweet nothings on Valentine's Day.
(BBC)
---