A education ministry survey has found that more universities with medical departments in Japan are suspected of rigging entrance examination results, education minister Masahiko Shibayama said Friday.
They seem to have applied different standards to men, women and applicants who failed in the past or given preferential treatment to specific applicants, when deciding successful applicants, Shibayama told a press conference.
"This situation is a problem. Universities told us that they were not involved in inappropriate manipulation," Shibayama said.
The minister did not provide the names of the universities.
But he said they should voluntarily announce what they did and why they did it.
文部科学省は東京医科大学以外にも複数の大学で女子や浪人の受験生を不利に扱うなど、不適切な入試が行われていた疑いがあることを明らかにしました。 柴山文科大臣:「複数の大学の入試で男女、年齢等により、取り扱いに差を設けている事案が判明しました。
Dec 17
Japan's Chief Cabinet Secretary Yoshihide Suga has revealed that the government plans to open about 100 support centers for foreign workers across Japan.
(NHK)
Dec 16
The education ministry plans to include ¥1.52 trillion in its budget for fiscal 2019 to cover personnel costs for teachers at public elementary and junior high schools, it has been learned.
(Japan Times)
Dec 15
Japanese education companies are expanding their language offerings overseas, seeing business opportunities in meeting growing demand for Japanese-speaking foreign manpower as the nation opens its doors to workers from overseas.
(Nikkei)
Dec 10
Japan is set to extend the copyright period on works such as novels and paintings to 70 years after the authors' deaths from the current 50 years, effective Dec. 30, when the revised copyright law goes into force.
(Japan Times)
Dec 01
The Japanese government says children born to foreigners in the country on a proposed skilled worker visa could receive resident status, even though the visa would, in principle, bar the workers from bringing family members to Japan.
(NHK)
Nov 30
The artistic commercial secured a Grand Prix win as well as a gold award for the film category.
(soranews24.com)
Nov 29
Ten traditional rituals of Japan featuring people in masks and costumes are expected to be added to the list of UNESCO's Intangible Cultural Heritage.
(NHK)
Nov 26
The hotel industry will be listed as lying within the scope of the type two trainee status under the government's technical intern training program for foreign nationals, officials have said.
(Japan Times)
Nov 24
While the human interaction that's the primary focus of the Japanese Association for Sex Education is right there in the organization's name, its researchers realize that intercourse usually isn't something that occurs without some sort of buildup of attraction and affection.
(soranews24.com)
Nov 23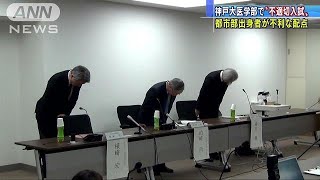 Tokyo Medical University has been stripped of its accreditation, following recent revelations that the university rigged entrance examinations against female and older applicants.
(NHK)
---