The family of a pop group member promoting agriculture in western Japan who hanged herself in March sued officials of her talent agency for damages on Friday, claiming their harassment and overwork caused her death.
In the suit filed with the Matsuyama District Court, the family of Honoka Omoto, 16, who was a member of Ehime Prefecture-based idol group Enoha Girls, is seeking a combined 92 million yen from the president and three others at the agency.
"We want the company to speak about (what happened) as it is, without bending (the truth)," said Omoto's mother Yukie, 42, at a press conference.
Takahiro Sasaki, the president of the agency H Project, told reporters he feels responsible for being unable to save Omoto but added, "Some parts of the claims by the bereaved family are not true."
Omoto joined the agency in July 2015 and had worked at events for more than 10 hours a day, including early and late hours, since around last year, according to the family. Enoha Girls are engaged in farming in addition to show business work.
After finding it difficult to balance her work and student life, the family said Omoto conveyed her intention to leave the idol group to the company, but was met with abusive responses, including a smartphone app message that said, "Seriously, I will hit you if you mention such nonsense again."
今年3月、アイドルをしていた16歳の少女が自ら命を絶ちました。家族は、なぜ彼女が亡くなってしまったのか、そこに事務所のパワハラがあったのではないかと損害賠償を求め、訴訟を起こすことを決めました。 明るい笑顔で人々に元気を与えるはずのアイドルが、自ら死を選びました。
Feb 19
Immigration Bureau's relaxed visa policy has boosted tourism from southeast Asia, but it seems to have come with an unwanted side-effect.
(soranews24.com)
Feb 19
Japanese Prime Minister Shinzo Abe is not saying whether or not he nominated Donald Trump for this year's Nobel Peace Prize, but the question may be moot: the U.S. president has been put forward by others for the prestigious award.
(Japan Today)
Feb 19
The health ministry on Monday approved the world's first clinical test in which artificially derived stem cells will be used to treat patients with spinal cord injuries.
(Japan Times)
Feb 18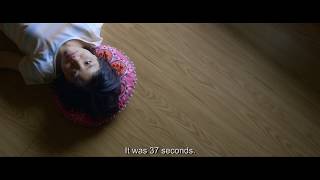 A movie by the Japanese director Hikari picked up two awards at the Berlin International Film Festival on Saturday. "37 Seconds" won the Panorama Audience Award and the CICAE Art Cinema Award.
(NHK)
Feb 18
By changing his lead attorney from a former prosecutor known as "the breaker" to a hotshot trial lawyer nicknamed "the acquitter", Carlos Ghosn plans a defense in his own image -- combative and media-savvy, experts say.
(Japan Today)
Feb 17
Police in Koga, Ibaraki Prefecture, said Saturday they have arrested a 35-year-old woman on suspicion of abusing her six-year-old daughter by hitting her with a futon beater.
(Japan Today)
Feb 16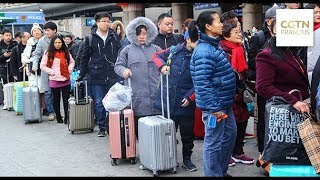 Reservations for travel overseas are surging for this year's 10-day Golden Week period, during which the Imperial succession is set to take place, according to a JTB Corp. official.
(Japan Times)
Feb 15
The Japanese government has mapped out a bill to officially recognize the Ainu ethnic minority as an indigenous people of Japan.
(NHK)
Feb 15
Bullet train ticket machines have stopped working in many parts of Japan.
(NHK)
Feb 13
Around the world, people use chocolate treats to express sweet nothings on Valentine's Day.
(BBC)
---