The landmark Tokyo Skytree tower, facilities for the 2020 Tokyo Olympic and Paralympic Games and more government offices are among the nearly 1,000 buildings using earthquake shock absorbers produced by KYB Corp, which admitted cheating quality inspection data for more than a decade, officials said Wednesday.
The day after yet another quality control scandal by a Japanese company came to light, building owners across the country began checking their properties to see if they have KYB products installed and whether their inspection data can be trusted.
The Tokyo Skytree operator said it uses a KYB system for absorption and control during a seismic event and is now checking whether more devices manufactured by the company are used at the 634-meter tower in the Japanese capital's east.
The Metropolitan Government said its Nos. 1 and 2 buildings, as well as the Olympics Aquatics Center and Ariake Arena to be used for 2020 games, use KYB products, and it is looking into the possibility of their data being falsified.
While the Tokyo-based industrial component manufacturer has not disclosed the names of the 986 buildings using its products, they were already found to have been installed at the Osaka, Kanagawa and Nagano prefectural government buildings and the Yokohama city government building as well as a Nagoya University facility.
Osaka Gov Ichiro Matsui blasted KYB for installing "defective products" at the prefectural building and demanded compensation and replacement of the devices.
"It shows a decline in corporate ethics. I want (the company) to recognize that data falsification could put people's lives at risk," he told reporters.
Kanagawa prefectural government said it had 16 KYB products installed between March and October last year when it underwent a major renovation and will check whether they need to be replaced.
In the latest quality data fabrication scandal to hit Japan, at least eight inspectors were found to have been involved in altering data on seismic absorber products, according to sources close to the matter.
Mar 23
A key part of the business model for convenience stores is their round-the-clock service. But a shortage of staffers is prompting some operators to consider shrinking their business hours.
(NHK)
Mar 22
Last year proved to be a pivotal one for streaming music in Japan. According to a report by the Recording Industry Association of Japan, 2018 saw plays via platforms such as YouTube, Apple Music and Spotify overtake digital downloads.
(Japan Times)
Mar 19
A team of investigators into how a Japanese real-estate leasing company built substandard apartment buildings has found building materials were improperly substituted on the orders of the company's founder.
(NHK)
Mar 19
As part of an effort to streamline markets and attract more investors, the Tokyo Stock Exchange may demote about a third of its largest listed companies and cut down the bourses it operates to three from four, according to media reports.
(Japan Times)
Mar 16
The Tokyo District Court has sentenced the former head of a digital currency exchange to 30 months in prison suspended for four years for altering data in a Bitcoin account.
(NHK)
Mar 16
A 7-Eleven convenience franchisee who shortened the store's business hours to 6 a.m. - 11 p.m. on Feb 1 will continue to operate those hours after the company told him it would not cancel his contract or issue a penalty.
(Japan Today)
Mar 14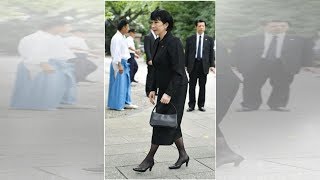 The Supreme Court has finalized high court rulings ordering owners of television-capable cellphones to pay a subscription fee to public broadcaster NHK, Kyodo News learned Wednesday.
(Japan Times)
Mar 13
Three former executives of Tokyo Electric Power Company have pleaded not guilty to professional negligence in connection with the 2011 nuclear crisis at the Fukushima Daiichi power plant.
(NHK)
Mar 13
The former CEO of Olympus, who blew the whistle in 2011 on a massive accounting scandal at the medical equipment maker, has won a London court battle over alleged wrongdoing linked to his £64 million (¥9.4 billion) pension.
(Japan Times)
Mar 12
The Tokyo District Court on Monday rejected a request by former Nissan Motor Chairman Carlos Ghosn to attend Nissan's board meeting on Tuesday. He was released on bail last week and was seeking permission to take part in the meeting.
(NHK)
---