More than 1,100 rubella cases have been reported this year in Japan, raising concern about serious health impacts on unborn babies who could be infected with the disease by their mothers during pregnancy, a national institute said Tuesday.
The 1,103 cases so far in 2018 represent a nearly 12-fold jump from the entire previous year and also an increase of 135 in the first week of October from the previous week, according to the National Institute of Infectious Diseases.
Mothers with children born with congenital rubella syndrome in the past are calling on people to get vaccinations as infection in the early stages of pregnancy can cause birth defects such as hearing impairments, cataracts and heart disorders.
"We need to keep monitoring the situation carefully to see if it will develop into a major epidemic," health minister Takumi Nemoto said at a news conference. He also said the ministry will urge women who want to get pregnant to undergo a rubella antibody test.
In a 2012-2013 rubella epidemic in Japan, which saw more than 16,000 rubella patients, 45 babies developed congenital rubella syndrome and 11 of them died.
Kayo Kani, a 64-year-old co-head of a group working to stop rubella infections, warned that the latest epidemic could also result in the birth of babies with the syndrome, although no cases have been reported so far this year.
Seventeen years ago, Kani lost her daughter who was born with heart problems due to the syndrome. Having learned that women of her daughter's generation are now at risk of giving birth to children with similar problems, Kani said, "I feel like my daughter is telling me to eliminate rubella infections."
To prevent serious health repercussions arising from the contagious disease, which is often transmitted through coughing and sneezing, vaccinating people around pregnant women is important, according to the institute.
今年の風疹患者の報告数が全国で1100人を超えたことが分かりました。厚生労働省は全国的な大流行の恐れがあるとして警戒を強めています。 国立感染症研究所によりますと、7日までに報告された今年の風疹の患者数は1103人になりました。
Jun 19
The Japan Meteorological Agency says a magnitude-6.7 quake struck the northern part of the country late Tuesday night. No fatalities have been reported. Tsunami advisories issued along the Sea of Japan coast have been lifted.
(NHK)
Jun 19
Chief Cabinet Secretary Yoshihide Suga says people in the affected areas should remain on the alert.
(NHK)
Jun 19
The Tokyo District Court on Tuesday sentenced Pierre Taki, an actor and member of Japanese techno-pop duo Denki Groove, to 18 months in prison, suspended for three years, for using cocaine.
(Japan Times)
Jun 19
Almost half of singles in Japan who wish to get married are unable to find a suitable partner, with 61.4 percent of the group stating they are not doing anything to change the situation, a government survey showed Tuesday.
(Japan Today)
Jun 19
A 62-year-old man wanted by police on suspicion of stabbing his former wife in Noboribetsu City, Hokkaido, has been found dead in a forest, police said Monday.
(Japan Today)
Jun 18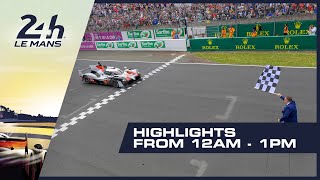 Toyota drivers Kazuki Nakajima, Fernando Alonso and Sebastian Buemi claimed their second consecutive 24 Hours of Le Mans victory Sunday, but only after some bad luck scuttled their sister car's hopes of a win.
(Kyodo)
Jun 18
Police in Kakegawa City, Shizuoka Prefecture, have arrested a 23-year-old woman on suspicion of attempted murder after she abandoned her newborn baby daughter in a business hotel's toilet.
(Japan Today)
Jun 18
Defense Minister Takeshi Iwaya apologized Monday to Akita Gov. Norihisa Satake for errors in the ministry's geographical survey that was used to select the northeastern prefecture as a candidate for hosting a U.S.-developed missile defense system.
(Japan Times)
Jun 18
Japanese e-commerce giant Rakuten and supermarket chain Seiyu are starting a drone delivery service for summer visitors to an island off Yokosuka, near Tokyo.
(NHK)
Jun 17
Osaka Prefectural Police have arrested a man for allegedly stabbing a police officer and stealing his gun in Suita City on Sunday, reports Fuji News Network (June 17).
(tokyoreporter.com)
---