Thursday marks a week since Tokyo's new wholesale food market opened at Toyosu. The new market was initially beset by traffic jams, but wholesalers and buyers are gradually learning how to get around.
The Tokyo metropolitan government has arranged for personnel to guide traffic. It also plans to open a road section between Toyosu and Tsukiji on a temporary basis early next month to help ease congestion.
Inside the new market, buyers have been complaining they have trouble determining the quality of tuna because the lighting is different from the old market at Tsukiji.
The Toyosu market claims to be much cleaner than Tsukiji because fresh foods are traded in closed spaces.
But some traders are leaving their garbage where they're not allowed to.
The new market has been drawing tourists, many from abroad.
先週の開場の際には、深夜から早朝にかけて行き交う大型トラックや関係者などで大混雑していた。あれからちょうど1週間。豊洲の様子は今、どうなっているのだろうか。 仕入れ予定の魚が市場に入荷していないことも初日はあったというが、その後は大きな混乱はないという。開場から1週間。
Feb 16
Soft drink companies in Japan have put aside their long-held fear of losing market shares, moving to raise prices amid soaring expenses for labor and materials.
(Nikkei)
Feb 16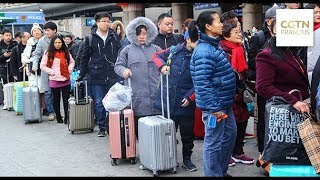 Reservations for travel overseas are surging for this year's 10-day Golden Week period, during which the Imperial succession is set to take place, according to a JTB Corp. official.
(Japan Times)
Feb 16
A fire broke out at a warehouse in Tokyo on Tuesday afternoon leaving three men dead and another man injured, while some flights at nearby Haneda airport were also disrupted by the incident.
(Kyodo)
Feb 15
The Japanese government has mapped out a bill to officially recognize the Ainu ethnic minority as an indigenous people of Japan.
(NHK)
Feb 15
Bullet train ticket machines have stopped working in many parts of Japan.
(NHK)
Feb 15
Tokyo Metropolitan Police have arrested a 58-year-old woman who while nude portrayed an elderly woman on a pay-to-view site, reports TV Asahi (Feb. 14).
(tokyoreporter.com)
Feb 15
Tokyo Metropolitan Police have apprehended a man who is suspected of slashing another man and a woman at a railway station in Bunkyo ward on Thursday, reports NHK (Feb. 14).
(tokyoreporter.com)
Feb 13
Around the world, people use chocolate treats to express sweet nothings on Valentine's Day.
(BBC)
Feb 13
As spring approaches in Japan, the country's weather forecasters face one of their biggest missions of the year: predicting exactly when the famed cherry blossoms will bloom.
(straitstimes.com)
Feb 13
A new outbreak of swine fever has been confirmed on a pig farm in Aichi Prefecture, central Japan. It is the third farm in the prefecture to be hit by the highly contagious disease.
(NHK)
---