The Supreme Court said Wednesday it will reprimand a 52-year-old judge for his controversial social media post earlier this year, marking a first in Japan.
Judge Kiichi Okaguchi held a news conference later in the day and argued that the decision runs counter to his "freedom of expression."
In May, he posted a comment on Twitter about a civil lawsuit over the ownership of a dog.
In the post, he criticized the dog's original owner for trying to get the animal back from the current guardian after "abandoning it."
He was not presiding over the suit, according to the top court.
The Twitter post "went beyond the tolerable limit for free speech" as it "gave rise to suspicion among the public that judges may have prejudices based on superficial and one-sided information and understanding," the court said.
ツイッターで不適切な投稿をしたとして東京高裁が懲戒を申し立てた裁判官について、最高裁は懲戒にあたると判断して戒告とする決定を出しました。
Mar 23
A key part of the business model for convenience stores is their round-the-clock service. But a shortage of staffers is prompting some operators to consider shrinking their business hours.
(NHK)
Mar 23
A member of a sister group of the popular all-girl band AKB48 on Friday criticized the outcome of a probe into an assault against her as "lies," as the group's management company revealed the result.
(Japan Today)
Mar 23
The number of foreign residents in Japan had risen 6.6 percent at the end of 2018 from a year earlier, to reach a record high of some 2.73 million, Justice Ministry data showed on Friday.
(Japan Times)
Mar 22
The cherry blossom season officially arrived in Tokyo on Thursday after officials from the Meteorological Agency confirmed that more than five blossoms had opened on a Somei-Yoshino cherry tree at Yasukuni Shrine in Chiyoda Ward.
(Japan Times)
Mar 22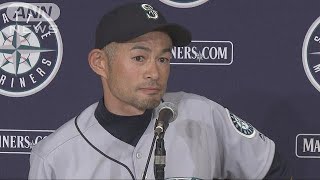 Japanese baseball legend Ichiro Suzuki of the US Major Leagues' Seattle Mariners has announced his retirement.
(NHK)
Mar 21
Cherry trees came into bloom Wednesday in the southwestern prefecture of Nagasaki, the first blooming of the "Somei Yoshino" variety in Japan this spring, according to the Japan Meteorological Agency.
(Japan Today)
Mar 21
Police on Wednesday arrested an American man on suspicion of fatally stabbing his Japanese wife at a court where they were to settle a divorce.
(Japan Today)
Mar 21
The unmanned space probe Hayabusa2 has detected small amounts of minerals containing water on the surface of the asteroid Ryugu, a Japanese research team has said.
(Japan Times)
Mar 21
Police on Thursday arrested a 14-year-old junior high school boy on suspicion of attempted murder after he stabbed a classmate at their school in Saijo, Ehime Prefecture.
(Japan Today)
Mar 20
The head of the Japanese Olympic Committee has announced he will step down when his term expires in June.
(NHK)
---