Final preparations were under way Friday for the launch of a joint mission by European and Japanese space agencies to send twin probes to Mercury, the closest planet to the sun.
An Ariane 5 rocket is scheduled to lift the BepiColombo spacecraft into orbit from French Guiana late Friday, after which it will begin its seven-year journey to the solar system's innermost planet.
The European Space Agency says the €1.3 billion ($1.5 billion) BepiColombo mission is one of the most challenging in its history. Mercury's extreme temperatures, the intense gravity pull of the sun and blistering solar radiation make for hellish conditions.
The spacecraft will have to follow an elliptical path that involves a fly-by of Earth, two of Venus and six of Mercury itself so it can slow down sufficiently before arriving at its destination in December 2025.
Newly developed electrical ion thrusters will help nudge the spacecraft, which is named after Italian scientist Giuseppe 'Bepi' Colombo, into the right orbit.
When it arrives, BepiColombo will release two probes — Bepi and Mio — that will independently investigate the surface and magnetic field of Mercury. The probes are equipped with special insulation to cope with temperatures varying from 430 degrees Celsius (806 Fahrenheit) on the side facing the sun, and minus 180 degrees Celsius (minus 292 Fahrenheit) in Mercury's shadow.
Jun 19
The Japan Meteorological Agency says a magnitude-6.7 quake struck the northern part of the country late Tuesday night. No fatalities have been reported. Tsunami advisories issued along the Sea of Japan coast have been lifted.
(NHK)
Jun 19
Chief Cabinet Secretary Yoshihide Suga says people in the affected areas should remain on the alert.
(NHK)
Jun 19
The Tokyo District Court on Tuesday sentenced Pierre Taki, an actor and member of Japanese techno-pop duo Denki Groove, to 18 months in prison, suspended for three years, for using cocaine.
(Japan Times)
Jun 19
Almost half of singles in Japan who wish to get married are unable to find a suitable partner, with 61.4 percent of the group stating they are not doing anything to change the situation, a government survey showed Tuesday.
(Japan Today)
Jun 19
A 62-year-old man wanted by police on suspicion of stabbing his former wife in Noboribetsu City, Hokkaido, has been found dead in a forest, police said Monday.
(Japan Today)
Jun 18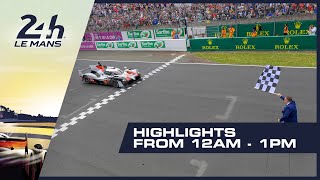 Toyota drivers Kazuki Nakajima, Fernando Alonso and Sebastian Buemi claimed their second consecutive 24 Hours of Le Mans victory Sunday, but only after some bad luck scuttled their sister car's hopes of a win.
(Kyodo)
Jun 18
Police in Kakegawa City, Shizuoka Prefecture, have arrested a 23-year-old woman on suspicion of attempted murder after she abandoned her newborn baby daughter in a business hotel's toilet.
(Japan Today)
Jun 18
Defense Minister Takeshi Iwaya apologized Monday to Akita Gov. Norihisa Satake for errors in the ministry's geographical survey that was used to select the northeastern prefecture as a candidate for hosting a U.S.-developed missile defense system.
(Japan Times)
Jun 18
Japanese e-commerce giant Rakuten and supermarket chain Seiyu are starting a drone delivery service for summer visitors to an island off Yokosuka, near Tokyo.
(NHK)
Jun 17
Osaka Prefectural Police have arrested a man for allegedly stabbing a police officer and stealing his gun in Suita City on Sunday, reports Fuji News Network (June 17).
(tokyoreporter.com)
---