Far out to sea from the city of Tokyo, over 1,000 kilometers away are Tokyo's hidden islands called the Ogasawaras. Few tourists have ever heard of them. It's off the tourist radar.
There is no plane ー only a 24 hour ferry ride from Takeshiba Port in the city to Chichijima once a week. When you make a trip to the Ogasawaras (also known as the Bonin Islands) you make a commitment to stay for a while. What you find on the other side is a tropical island paradise that many call the Galapagos of the East.
The deep blue water here even has its own name ー Bonin Blue.
Most of the islanders can speak native English and this is where Chichijima's history comes in.
In 1830, Nathaniel Savory came from Hawaii with about 30 colonists to settle on an island known as the Bonins.
The island was made up of American, Europeans and Pacific Islanders - a diverse island in Japan.
In 1853, Commodore Perry of the US Navy stopped here with the Black ship on his way to Edo (Tokyo) to open up Japan and made Nathaniel Governor of the island.
In 1862 Japan claimed the islands and renamed in Ogasawara in 1876. After World War II, the US took possession of the island and returned it to Japan in 1968. Now, the islands are an example of how a diverse Japanese island can live peacefully together.
May 26
Temperatures rose across Japan on Saturday to highs usually not seen until the height of summer, causing hundreds of people to be taken to hospitals and prompting the weather agency to issue heatstroke warnings.
(Japan Today)
May 26
Japan's top trade negotiator with the United States has said both sides continue to differ on negotiations for a trade deal, adding that they need to work further to narrow the gap.
(NHK)
May 26
US President Donald Trump is scheduled to spend a full day with Prime Minister Shinzo Abe on Sunday, ahead of their summit on Monday.
(NHK)
May 26
In sumo, rank-and-file wrestler Asanoyama has clinched his first tournament title.
(NHK)
May 26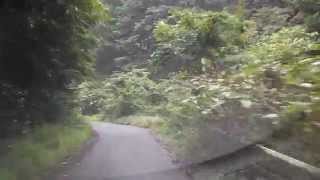 It was around 3 p.m. on a chilly day in December. The sky was overcast and the scent of rain hung in the air when Rina Kambayashi happened upon a creature she had never seen before.
(Japan Times)
May 25
U.S. President Donald Trump is set to start a four-day state visit to Japan on Saturday, a historic event that will make him the first foreign leader to meet with new Emperor Naruhito.
(Kyodo)
May 25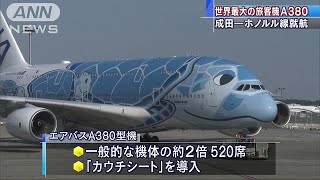 All Nippon Airways debuted flights of a double-decker Airbus A380 from Narita Airport north of Tokyo, bound for Hawaii on Friday.
(NHK)
May 25
A woman was killed and 16 other people injured Friday after a bus carrying Chinese tourists collided with multiple vehicles on an expressway in Shiga Prefecture, western Japan, local police said.
(Japan Today)
May 25
A male Canadian national employed at a day care facility in Kitakyushu City who was caught abusing a child on video has had his contract canceled by the facility, reports Fuji News Network (May 21).
(tokyoreporter.com)
May 24
The government will no longer use the term "lifelong singles" as a label for people who have not married by age 50, deeming the term inaccurate as Japanese are increasingly tying the knot later in life, officials said Thursday.
(Japan Today)
---