The operator of the crippled Fukushima Daiichi Nuclear Power Station has deleted a hashtag it used for Instagram that means to enjoy views of the plant.
Tokyo Electric Power Company, or TEPCO, pulled the hashtag a few hours after it posted photos on its official Twitter and Instagram accounts on Monday. The photos had a caption -- the spent fuel pool for the No.4 reactor -- and the hashtag "Kojo Moe", or "Enjoy views of the plant."
The online community has reacted with sharp criticism of TEPCO for being insensitive.
In response, the utility pulled the hashtag and posted an apology.
TEPCO says several people checked the content before it was posted, but they failed to pay respect to those affected by the disaster.
TEPCO used the same hashtag in the past when it posted photos of its thermal power stations and substations.
東京電力が公式ツイッターで、福島第一原発の写真に「工場萌え」というハッシュタグを付けて投稿し、「配慮不足だった」と謝罪しました。
Mar 23
A key part of the business model for convenience stores is their round-the-clock service. But a shortage of staffers is prompting some operators to consider shrinking their business hours.
(NHK)
Mar 23
A member of a sister group of the popular all-girl band AKB48 on Friday criticized the outcome of a probe into an assault against her as "lies," as the group's management company revealed the result.
(Japan Today)
Mar 23
The number of foreign residents in Japan had risen 6.6 percent at the end of 2018 from a year earlier, to reach a record high of some 2.73 million, Justice Ministry data showed on Friday.
(Japan Times)
Mar 22
The cherry blossom season officially arrived in Tokyo on Thursday after officials from the Meteorological Agency confirmed that more than five blossoms had opened on a Somei-Yoshino cherry tree at Yasukuni Shrine in Chiyoda Ward.
(Japan Times)
Mar 22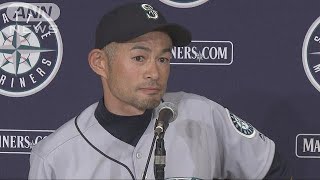 Japanese baseball legend Ichiro Suzuki of the US Major Leagues' Seattle Mariners has announced his retirement.
(NHK)
Mar 21
Cherry trees came into bloom Wednesday in the southwestern prefecture of Nagasaki, the first blooming of the "Somei Yoshino" variety in Japan this spring, according to the Japan Meteorological Agency.
(Japan Today)
Mar 21
Police on Wednesday arrested an American man on suspicion of fatally stabbing his Japanese wife at a court where they were to settle a divorce.
(Japan Today)
Mar 21
The unmanned space probe Hayabusa2 has detected small amounts of minerals containing water on the surface of the asteroid Ryugu, a Japanese research team has said.
(Japan Times)
Mar 21
Police on Thursday arrested a 14-year-old junior high school boy on suspicion of attempted murder after he stabbed a classmate at their school in Saijo, Ehime Prefecture.
(Japan Today)
Mar 20
The head of the Japanese Olympic Committee has announced he will step down when his term expires in June.
(NHK)
---