South Korea's Supreme Court ordered a Japanese steelmaker on Tuesday to compensate Korean men forced to toil in its factory for Japan's World War II efforts, a landmark ruling that threatened to intensify friction between America's two key allies in Asia.
The judges upheld a lower-court ruling that Nippon Steel & Sumitomo Metal must pay 100 million won, or about $88,700, to each of four South Korean men who said they were subject to forced labor for the company between 1941 and 1943. Korea was a Japanese colony from 1910 until Japan's surrender in 1945.
The case has been closely followed in both South Korea and Japan, which have been locked in highly sensitive territorial and other disputes rooted in the colonial era. Japan insists that all matters concerning allegations of forced labor were settled under agreements that established bilateral diplomatic ties in 1965.
But on Tuesday, the South Korean court ruled that those deals should not impede individual victims' right to seek redress.
If the Japanese company refuses to pay the compensation, the plaintiffs and their families could ask local courts to seize its assets in South Korea. The verdict could also open the floodgates for other victims and their families to file class-action lawsuits against Nippon Steel & Sumitomo Metal and other Japanese companies accused of capitalizing on forced labor.
Mar 23
A key part of the business model for convenience stores is their round-the-clock service. But a shortage of staffers is prompting some operators to consider shrinking their business hours.
(NHK)
Mar 23
A member of a sister group of the popular all-girl band AKB48 on Friday criticized the outcome of a probe into an assault against her as "lies," as the group's management company revealed the result.
(Japan Today)
Mar 23
The number of foreign residents in Japan had risen 6.6 percent at the end of 2018 from a year earlier, to reach a record high of some 2.73 million, Justice Ministry data showed on Friday.
(Japan Times)
Mar 22
The cherry blossom season officially arrived in Tokyo on Thursday after officials from the Meteorological Agency confirmed that more than five blossoms had opened on a Somei-Yoshino cherry tree at Yasukuni Shrine in Chiyoda Ward.
(Japan Times)
Mar 22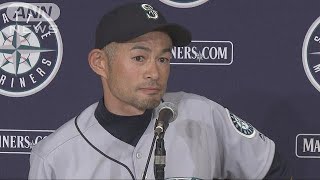 Japanese baseball legend Ichiro Suzuki of the US Major Leagues' Seattle Mariners has announced his retirement.
(NHK)
Mar 21
Cherry trees came into bloom Wednesday in the southwestern prefecture of Nagasaki, the first blooming of the "Somei Yoshino" variety in Japan this spring, according to the Japan Meteorological Agency.
(Japan Today)
Mar 21
Police on Wednesday arrested an American man on suspicion of fatally stabbing his Japanese wife at a court where they were to settle a divorce.
(Japan Today)
Mar 21
The unmanned space probe Hayabusa2 has detected small amounts of minerals containing water on the surface of the asteroid Ryugu, a Japanese research team has said.
(Japan Times)
Mar 21
Police on Thursday arrested a 14-year-old junior high school boy on suspicion of attempted murder after he stabbed a classmate at their school in Saijo, Ehime Prefecture.
(Japan Today)
Mar 20
The head of the Japanese Olympic Committee has announced he will step down when his term expires in June.
(NHK)
---