Teachers and officials at elementary, junior high and high schools across Japan are working more than 11 hours per day on average, raising concern about serious health repercussions or even deaths, a government survey showed Tuesday.
Senior staff such as vice principals were found to have worked particularly long hours, with their daily average standing at about 12.5 hours.
This means they worked 4.5 extra hours per day, or 90 hours per month, well over the 80-hour monthly overtime threshold, beyond which the risk of "karoshi" or death from overwork, could increase.
In the survey which drew responses from some 35,000 school teachers and officials, 80.7 percent said they have stress or concerns related to work, of whom 43.4 percent cited long working hours as the cause of their distress in a multiple-choice question.
Among other reasons behind stress, 40.2 percent cited personal relationships at work and 38.3 percent dealing with parents.
The survey results were mentioned in a white paper on measures to prevent death from overwork adopted by the government on Tuesday. The document was released based on a law to promote steps against death from overwork, which came into force in 2014.
Jan 12
At least one in eleven people identify as lesbian, gay, bisexual or transgender, according to a survey conducted by advertising giant Dentsu Inc., while more than two-thirds of respondents were familiar with the acronym LGBT.
(Kyodo)
Jan 09
A major Japanese weekly has apologized for using sexually degrading and discriminatory terms against women in part of an article on dating parties amid growing criticism shared in an online petition campaign.
(Kyodo)
Jan 06
A nine-year-old Japanese girl is set to become the youngest professional player of the Asian board game "Go."
(NHK)
Jan 01
The number of Japanese aged 20, the legal age of adulthood, on New Year's Day will be 1.25 million, up 20,000 from a year earlier, according to a government estimate released Monday.
(Japan Times)
Dec 28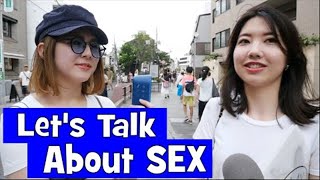 About 40 percent of those aged between 17 and 19 think sex education at school is useless, an online survey by the Nippon Foundation think tank showed Thursday.
(Japan Times)
Dec 27
A total of 210 teachers at public schools in Japan were disciplined over sexual behavior in fiscal 2017, which ended in March, according to an education ministry survey.
(Japan Times)
Dec 22
The estimated amount of babies born in Japan this year has dropped to the lowest number since comparable data became available in 1899, government figures showed Friday.
(Japan Times)
Dec 17
Japan's Chief Cabinet Secretary Yoshihide Suga has revealed that the government plans to open about 100 support centers for foreign workers across Japan.
(NHK)
Dec 16
The education ministry plans to include ¥1.52 trillion in its budget for fiscal 2019 to cover personnel costs for teachers at public elementary and junior high schools, it has been learned.
(Japan Times)
Dec 15
Japanese education companies are expanding their language offerings overseas, seeing business opportunities in meeting growing demand for Japanese-speaking foreign manpower as the nation opens its doors to workers from overseas.
(Nikkei)
---