Japan's top wireless carrier, NTT Docomo, will lower its service charge by 20% to 40% while giving subscribers more freedom on phones, including letting them bring unlocked and secondhand devices to its network.
The new pricing scheme will take effect sometime in the April-June quarter, the company said Wednesday.
Japan's mobile carriers face mounting pressure from the government to lower rates, which are significantly higher than in other advanced economies. Chief Cabinet Secretary Yoshihide Suga said in August that mobile rates in Japan could be lowered by as much as 40%.
With e-commerce giant Rakuten set to enter the mobile service market as Japan's fourth major player next fall, Docomo CEO Kazuhiro Yoshizawa told reporters: "We will boost our competitiveness ahead of the change in the market landscape."
Docomo generally bundles service fees with discounted device payments. Many consumers have complained that the details of these schemes are hard to understand, so the company has decided to offer new mobile plans with low service fees but without any discounts on the devices themselves. It is considering completely separating the two charges in the future.
While Docomo already does offer similar plans, they are currently limited to a handful of models. The new plans are expected to give customers more freedom to choose the handsets they want, including used devices bought from third parties.
ドコモが最大で4割程度、値下げします。 NTTドコモ・吉澤和弘社長:「2割から4割程度、ご利用料金を低廉化させたい。
Mar 23
A key part of the business model for convenience stores is their round-the-clock service. But a shortage of staffers is prompting some operators to consider shrinking their business hours.
(NHK)
Mar 23
A member of a sister group of the popular all-girl band AKB48 on Friday criticized the outcome of a probe into an assault against her as "lies," as the group's management company revealed the result.
(Japan Today)
Mar 23
The number of foreign residents in Japan had risen 6.6 percent at the end of 2018 from a year earlier, to reach a record high of some 2.73 million, Justice Ministry data showed on Friday.
(Japan Times)
Mar 22
The cherry blossom season officially arrived in Tokyo on Thursday after officials from the Meteorological Agency confirmed that more than five blossoms had opened on a Somei-Yoshino cherry tree at Yasukuni Shrine in Chiyoda Ward.
(Japan Times)
Mar 22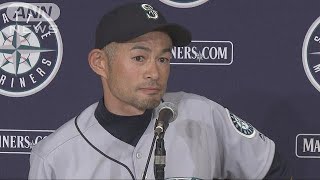 Japanese baseball legend Ichiro Suzuki of the US Major Leagues' Seattle Mariners has announced his retirement.
(NHK)
Mar 21
Cherry trees came into bloom Wednesday in the southwestern prefecture of Nagasaki, the first blooming of the "Somei Yoshino" variety in Japan this spring, according to the Japan Meteorological Agency.
(Japan Today)
Mar 21
Police on Wednesday arrested an American man on suspicion of fatally stabbing his Japanese wife at a court where they were to settle a divorce.
(Japan Today)
Mar 21
The unmanned space probe Hayabusa2 has detected small amounts of minerals containing water on the surface of the asteroid Ryugu, a Japanese research team has said.
(Japan Times)
Mar 21
Police on Thursday arrested a 14-year-old junior high school boy on suspicion of attempted murder after he stabbed a classmate at their school in Saijo, Ehime Prefecture.
(Japan Today)
Mar 20
The head of the Japanese Olympic Committee has announced he will step down when his term expires in June.
(NHK)
---