Tokyo Metropolitan Police have arrested a male employee of Japan Post for allegedly paying a teenage girl for an illicit encounter earlier this year, reports the Sankei Shimbun
On August 29, Masayuki Shimonaga, 36, allegedly paid 3,000 yen in cash to the girl, 15, to engage in acts deemed obscene inside a rental car parked in a lot in Edogawa Ward while knowing she was a minor.
Shimonaga, who has been accused of violating the anti-child prostitution and pornography law, admits to the allegations. "I do some things for which I don't remember the details," the suspect was quoted by the Ueno Police Station.
According to police, Shimonaga met the girl via Twitter after she posted a message in which she hinted at seeking a relationship known as enjo kosai, or compensated dating.
Shimonaga surfaced as a person of interest after the girl was taken into protective custody by a cyber patrol.
東京・江戸川区でツイッターで知り合った当時15歳の少女に現金を渡してみだらな行為をしたとして、日本郵便の社員の36歳の男が逮捕されました。
Mar 23
A key part of the business model for convenience stores is their round-the-clock service. But a shortage of staffers is prompting some operators to consider shrinking their business hours.
(NHK)
Mar 22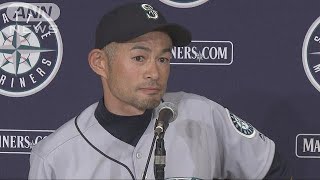 Japanese baseball legend Ichiro Suzuki of the US Major Leagues' Seattle Mariners has announced his retirement.
(NHK)
Mar 21
Cherry trees came into bloom Wednesday in the southwestern prefecture of Nagasaki, the first blooming of the "Somei Yoshino" variety in Japan this spring, according to the Japan Meteorological Agency.
(Japan Today)
Mar 21
Police on Wednesday arrested an American man on suspicion of fatally stabbing his Japanese wife at a court where they were to settle a divorce.
(Japan Today)
Mar 21
The unmanned space probe Hayabusa2 has detected small amounts of minerals containing water on the surface of the asteroid Ryugu, a Japanese research team has said.
(Japan Times)
Mar 20
The head of the Japanese Olympic Committee has announced he will step down when his term expires in June.
(NHK)
Mar 19
Japan's space probe operating on an asteroid some 340 million kilometers from Earth is preparing to study the asteroid's interior by creating an artificial impact crater.
(NHK)
Mar 19
Japanese rock singer Yuya Uchida died of pneumonia on Sunday. He was 79 years old.
(NHK)
Mar 16
Trains in and around the Japanese capital will run later into the night during the Tokyo 2020 Olympic Games to allow spectators to get home easily from events.
(NHK)
Mar 16
Chiba Prefectural Police on Friday announced the arrest of a 38-year-old man over the alleged theft of children's slippers from schools across the country, reports the Asahi Shimbun
(tokyoreporter.com)
---