The series of quality compliance scandals that has rocked Japanese manufacturing has unmasked the sobering truth that workers were often tempted to take shortcuts in quality testing as they struggled to keep up production at decaying and short-handed plants.
Japanese manufacturers have positioned domestic plants as "mother factories" where they kaizen, or perfect, efficiency. They then transfer that know-how to offshore facilities. But establishing cutting-edge plants in emerging nations, where labor costs are cheaper, ended up hurting competitive advantage on the domestic front. With Japanese plants compared unfavorably to sister installations overseas, the fear that domestic production will shrivel up has started to take root on the factory floor.
Nissan picks global production hubs based mainly on production capacity and local labor costs. In 2007, the automaker transferred production of the March compact from Japan to Thailand, and sent many surplus engineers overseas.
Kobe Steel, which falsified quality data on aluminum products, employed similar tactics. "There was a fear that plants whose sales have declined will have their operations shut down," said an employee.
Japanese manufacturers often leave site staff in charge of solving problems, all in the name of kaizen. According to the investigative reports, the staff shirked compliance to cut costs and meet deliveries.
Mar 23
A key part of the business model for convenience stores is their round-the-clock service. But a shortage of staffers is prompting some operators to consider shrinking their business hours.
(NHK)
Mar 22
Last year proved to be a pivotal one for streaming music in Japan. According to a report by the Recording Industry Association of Japan, 2018 saw plays via platforms such as YouTube, Apple Music and Spotify overtake digital downloads.
(Japan Times)
Mar 19
A team of investigators into how a Japanese real-estate leasing company built substandard apartment buildings has found building materials were improperly substituted on the orders of the company's founder.
(NHK)
Mar 19
As part of an effort to streamline markets and attract more investors, the Tokyo Stock Exchange may demote about a third of its largest listed companies and cut down the bourses it operates to three from four, according to media reports.
(Japan Times)
Mar 16
The Tokyo District Court has sentenced the former head of a digital currency exchange to 30 months in prison suspended for four years for altering data in a Bitcoin account.
(NHK)
Mar 16
A 7-Eleven convenience franchisee who shortened the store's business hours to 6 a.m. - 11 p.m. on Feb 1 will continue to operate those hours after the company told him it would not cancel his contract or issue a penalty.
(Japan Today)
Mar 14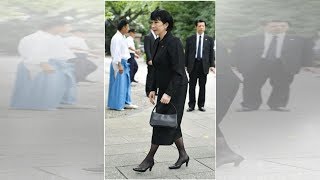 The Supreme Court has finalized high court rulings ordering owners of television-capable cellphones to pay a subscription fee to public broadcaster NHK, Kyodo News learned Wednesday.
(Japan Times)
Mar 13
Three former executives of Tokyo Electric Power Company have pleaded not guilty to professional negligence in connection with the 2011 nuclear crisis at the Fukushima Daiichi power plant.
(NHK)
Mar 13
The former CEO of Olympus, who blew the whistle in 2011 on a massive accounting scandal at the medical equipment maker, has won a London court battle over alleged wrongdoing linked to his £64 million (¥9.4 billion) pension.
(Japan Times)
Mar 12
The Tokyo District Court on Monday rejected a request by former Nissan Motor Chairman Carlos Ghosn to attend Nissan's board meeting on Tuesday. He was released on bail last week and was seeking permission to take part in the meeting.
(NHK)
---