A capsule ejected from a space cargo vessel returned to Earth on Sunday, bringing back experiment samples from the International Space Station (ISS) in the first such mission for Japan.
The Japanese Aerospace Exploration Agency (JAXA) said the capsule, measuring 84 wide and 66 cm high, made a parachute-assisted splashdown in the Pacific near the island of Minamitorishima early in the morning and was retrieved later in the day.
"I think we've succeeded almost as planned," Hirohiko Uematsu, technology director of JAXA, told a press conference at the agency's Tsukuba Space Center in Ibaraki Prefecture. "Japan has obtained the technology that is essential for us to move forward."
JAXA is now aiming to develop a new capsule that can return home without being assisted by a space vessel, while the success of the latest mission is also expected to help in the development of Japan's own spacecraft for manned missions in the future.
The retrieved capsule contained protein crystals grown in experiments conducted aboard the ISS that JAXA says will be analyzed for medical purposes.
High-quality protein crystals obtained without being influenced by gravity will be helpful in exploring the causes of some diseases and developing medicines to cure them, according to the agency.
日本の無人宇宙輸送船「こうのとり」7号機に搭載されていた小型カプセルが宇宙から地球に帰ってきました。 9月に打ち上げられた「こうのとり」7号機は8日に宇宙ステーションから分離され、11日未明に大気圏に再突入して小型カプセルを切り離しました。
May 26
Temperatures rose across Japan on Saturday to highs usually not seen until the height of summer, causing hundreds of people to be taken to hospitals and prompting the weather agency to issue heatstroke warnings.
(Japan Today)
May 26
Japan's top trade negotiator with the United States has said both sides continue to differ on negotiations for a trade deal, adding that they need to work further to narrow the gap.
(NHK)
May 26
US President Donald Trump is scheduled to spend a full day with Prime Minister Shinzo Abe on Sunday, ahead of their summit on Monday.
(NHK)
May 26
In sumo, rank-and-file wrestler Asanoyama has clinched his first tournament title.
(NHK)
May 25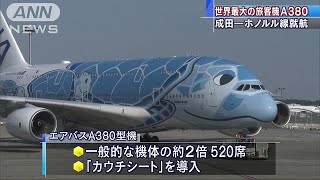 All Nippon Airways debuted flights of a double-decker Airbus A380 from Narita Airport north of Tokyo, bound for Hawaii on Friday.
(NHK)
May 24
The government will no longer use the term "lifelong singles" as a label for people who have not married by age 50, deeming the term inaccurate as Japanese are increasingly tying the knot later in life, officials said Thursday.
(Japan Today)
May 24
Many parts of Japan saw the mercury top 30 degrees Celsius on Thursday. Weather officials are warning of unseasonal high temperatures over the weekend.
(NHK)
May 24
Police in Japan are stepping up security for an upcoming visit by US President Donald Trump.
(NHK)
May 24
Japan's new supercomputer Fugaku is set to begin operations around 2021 with the country aiming to regain the title of building the world's fastest computer, replacing its current supercomputer K, government-backed research institute Riken said Thursday.
(Japan Times)
May 23
Kyoto Prefectural Police have arrested a 23-year-old male Australian national who is suspected of scrawling graffiti in dozens of locations in Kyoto City, reports Fuji News Network (May 22).
(tokyoreporter.com)
---