Canned mackerel developed by high school students in central Japan has been officially certified as space food by the Japan Aerospace Exploration Agency, or JAXA.
Wakasa Senior High School in Fukui Prefecture has been studying the development of space food for 12 years. JAXA recently added the canned mackerel to its list of 33 items of Japanese space food.
A ceremony was held at the school on Monday to commemorate the certification.
After a representative of the students received a certificate from a JAXA official, Japanese astronaut Koichi Wakata gave a talk.
Wakata said communicating with each other is important on the International Space Station, and that eating is one factor. He also said he is looking forward to seeing the canned mackerel travel to space in the future.
The students say locally cultivated fish is heavily seasoned to make up for astronauts' diminished sense of taste. They also made the canned dish sticky with kudzu starch to prevent liquid from floating away.
JAXA officials say the new space food may possibly be delivered to the space station as early as next year.
It is the first time that a food item developed by high school students has been certified by JAXA as space food.
福井県立若狭高校の生徒が作った『サバ醤油味付け缶詰』が、国際宇宙ステーションで食べる『宇宙日本食』に決定した。無重力空間では、味覚が鈍くなるため濃い味にしたり、液体が飛び散らないように葛粉で粘り気を出すなど試行錯誤を繰り返して厳しい試験をクリア。JAXA=宇宙航空研究開発機構が選ぶ『宇宙日本食』の33品目に採用された。JAXA理事で宇宙飛行士の若田光一さん(55)は高校を訪れ、生徒たちに認定証を手渡した。
Feb 19
Immigration Bureau's relaxed visa policy has boosted tourism from southeast Asia, but it seems to have come with an unwanted side-effect.
(soranews24.com)
Feb 19
Japanese Prime Minister Shinzo Abe is not saying whether or not he nominated Donald Trump for this year's Nobel Peace Prize, but the question may be moot: the U.S. president has been put forward by others for the prestigious award.
(Japan Today)
Feb 19
The health ministry on Monday approved the world's first clinical test in which artificially derived stem cells will be used to treat patients with spinal cord injuries.
(Japan Times)
Feb 18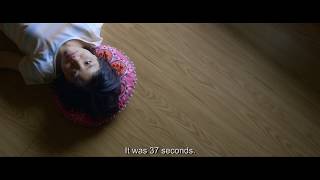 A movie by the Japanese director Hikari picked up two awards at the Berlin International Film Festival on Saturday. "37 Seconds" won the Panorama Audience Award and the CICAE Art Cinema Award.
(NHK)
Feb 18
By changing his lead attorney from a former prosecutor known as "the breaker" to a hotshot trial lawyer nicknamed "the acquitter", Carlos Ghosn plans a defense in his own image -- combative and media-savvy, experts say.
(Japan Today)
Feb 17
Police in Koga, Ibaraki Prefecture, said Saturday they have arrested a 35-year-old woman on suspicion of abusing her six-year-old daughter by hitting her with a futon beater.
(Japan Today)
Feb 16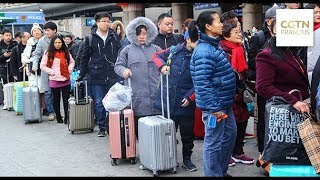 Reservations for travel overseas are surging for this year's 10-day Golden Week period, during which the Imperial succession is set to take place, according to a JTB Corp. official.
(Japan Times)
Feb 15
The Japanese government has mapped out a bill to officially recognize the Ainu ethnic minority as an indigenous people of Japan.
(NHK)
Feb 15
Bullet train ticket machines have stopped working in many parts of Japan.
(NHK)
Feb 13
Around the world, people use chocolate treats to express sweet nothings on Valentine's Day.
(BBC)
---