Health officials in Japan say nearly 2,000 people have contracted rubella, or German measles, this year.
The infections are spreading from the Tokyo metropolitan area to other parts of the country.
The National Institute of Infectious Diseases in Tokyo announced on Tuesday that 154 new cases were reported in the week up to November 4th, bringing the total to 1,884.
Most of those infected are in the Tokyo metropolitan area, but cases were also found in central, western, and south-western parts of the country.
The number of men infected is 4.5 times greater than that for cases among women. Over 80 percent of the men are aged in their 30s to 50s.
Health regulations in place from 1977 to 1995 required only that junior high school girls be vaccinated for rubella, making men who are now between the ages of 30 and 60 vulnerable to infection.
Among infected women, those in their 20s form the largest proportion.
Rubella is a viral infection that causes fever and rashes. Doctors say an infection during pregnancy could result in the baby suffering visual, hearing or heart disorders.
The authorities are calling on women to have been vaccinated twice before becoming pregnant.
They say it's also important for family members of pregnant women or anyone in frequent contact with them to get vaccinated.
風疹の流行が拡大しています。1週間の患者数は9週連続で100人を超え、今年の患者数は1884人となりました。 国立感染症研究所によりますと、4日までに報告された今年の風疹の患者数は1884人に上り、去年1年間の患者数の約20倍となりました。
Feb 19
Immigration Bureau's relaxed visa policy has boosted tourism from southeast Asia, but it seems to have come with an unwanted side-effect.
(soranews24.com)
Feb 19
Japanese Prime Minister Shinzo Abe is not saying whether or not he nominated Donald Trump for this year's Nobel Peace Prize, but the question may be moot: the U.S. president has been put forward by others for the prestigious award.
(Japan Today)
Feb 19
The health ministry on Monday approved the world's first clinical test in which artificially derived stem cells will be used to treat patients with spinal cord injuries.
(Japan Times)
Feb 18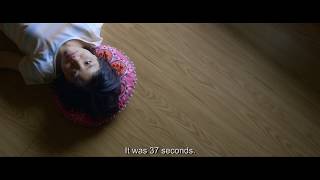 A movie by the Japanese director Hikari picked up two awards at the Berlin International Film Festival on Saturday. "37 Seconds" won the Panorama Audience Award and the CICAE Art Cinema Award.
(NHK)
Feb 18
By changing his lead attorney from a former prosecutor known as "the breaker" to a hotshot trial lawyer nicknamed "the acquitter", Carlos Ghosn plans a defense in his own image -- combative and media-savvy, experts say.
(Japan Today)
Feb 17
Police in Koga, Ibaraki Prefecture, said Saturday they have arrested a 35-year-old woman on suspicion of abusing her six-year-old daughter by hitting her with a futon beater.
(Japan Today)
Feb 16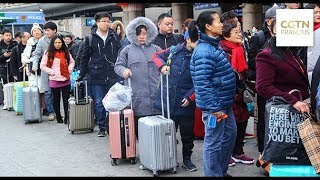 Reservations for travel overseas are surging for this year's 10-day Golden Week period, during which the Imperial succession is set to take place, according to a JTB Corp. official.
(Japan Times)
Feb 15
The Japanese government has mapped out a bill to officially recognize the Ainu ethnic minority as an indigenous people of Japan.
(NHK)
Feb 15
Bullet train ticket machines have stopped working in many parts of Japan.
(NHK)
Feb 13
Around the world, people use chocolate treats to express sweet nothings on Valentine's Day.
(BBC)
---