Japan will make companies responsible for explaining decisions made by artificial intelligence software they use, according to a government draft of legal guidelines shared with Nikkei.
The list stipulates AI should not infringe on basic human rights. Personal information should be handled carefully, it continues, and AI's security must be guaranteed. It also calls for maintaining a fair competitive playing field, making AI more accessible by improving education, and building an environment that encourages cross-border data sharing.
A top goal is to increase transparency around how AI makes decisions, such as whether to extend a loan or hire someone for a job. A lack of clarity in AI's decision-making standards can leave the person being evaluated dissatisfied or uneasy.
There are also fears that AI could factor gender or ethnicity into a decision on whether to hire someone, for instance, without the knowledge of even the company employing it. Assigning people with the ultimate responsibility for clearly explaining decisions is expected to ease fears surrounding the use of the technology.
The seven guidelines will be officially unveiled next month by a government council on forming principles for a "human-centric" AI society, chaired by University of Tokyo Professor Osamu Sudo. Japan will call on Group of 20 members to adopt the rules at June summit meetings in Osaka.
May 26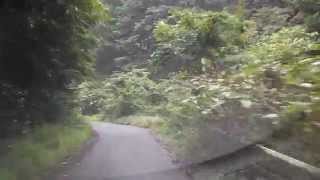 It was around 3 p.m. on a chilly day in December. The sky was overcast and the scent of rain hung in the air when Rina Kambayashi happened upon a creature she had never seen before.
(Japan Times)
May 24
Japan's new supercomputer Fugaku is set to begin operations around 2021 with the country aiming to regain the title of building the world's fastest computer, replacing its current supercomputer K, government-backed research institute Riken said Thursday.
(Japan Times)
May 23
Tokyo Electric Power Company has put on hold its plans to hire foreigners under a new type of work visa in decommissioning work at the crippled Fukushima Daiichi nuclear power plant.
(NHK)
May 20
Japanese seismologists believe that nearly 99 percent of their predictions related to massive earthquakes in the Pacific off central and western Japan are likely to prove wrong, a survey conducted by Kansai University showed Sunday.
(Kyodo)
May 20
Japanese Prime Minister Shinzo Abe and U.S. President Donald Trump are expected to sign an agreement on joint lunar exploration and other space-related projects when they meet here May 27, seeking to stay a step ahead of China and other rivals.
(Nikkei)
May 17
Japan's Hayabusa2 probe has aborted its descent to asteroid Ryugu after it reached around 50 meters above the surface. The probe was supposed to drop a marker on the asteroid to prepare for another landing.
(NHK)
May 11
Japan's weather bureau on Friday said the El Nino weather pattern was continuing, with an 80% chance it would stretch into the northern hemisphere summer.
(Japan Today)
May 10
Japan's space agency said Thursday 10 other smaller man-made craters had been found on an asteroid after its Hayabusa2 space probe produced an artificial crater last month as part of its mission to explore the origin of life and the evolution of the solar system.
(Japan Today)
May 04
A small rocket developed by a Japanese startup company was successfully launched on Saturday morning.
(NHK)
May 03
Japanese investigative sources say unidentified objects suspected to be drones have been spotted above several places in Tokyo, including an area near the Imperial Palace.
(NHK)
---