Prince Fumihito (Akishino)has adopted a strict stance over the postponement of his daughter Princess Mako's marriage with university boyfriend Kei Komuro, asking Komuro's family to resolve outstanding financial issues if they want the wedding to go ahead.
"If the two still have feelings for marriage, there should be responses accordingly," Prince Fumihito, the younger son of Emperor Akihito, said at a press conference held before his 53rd birthday Friday.
The Komuro side "needs to clear the issue," Prince Fumihito said of the financial dispute hanging over the family, asking them to make their explanations publicly.
"If (their marriage) cannot be celebrated by many people, we cannot hold the betrothal ceremony of "Nosai no Gi," which was originally scheduled to take place on March 4, this year.
In September 2017, the couple announced their engagement after receiving the emperor's blessing and said their wedding would take place on Nov 4, 2018.
But the Imperial Household Agency said in February the couple would push back the schedule until 2020, with the princess saying through the agency she "came to recognize the lack of time to make sufficient preparations."
The abrupt postponement followed a string of reports that Komuro's mother is involved in a dispute over money, including her son's educational expenses, which her former fiance shouldered.
Feb 19
Police on Monday arrested a truck driver for allegedly driving off with a man clinging to the side of his vehicle following a road rage incident in Miyagi Prefecture last June.
(Japan Times)
Feb 19
Tokyo Metropolitan Police have arrested a 41-year-old man who while drunk is suspected of gashing more than one dozen luxury automobiles in Ota Ward last month, reports Nippon News Network
(tokyoreporter.com)
Feb 19
Ibaraki Prefectural Police believe a male temporary employee at a research center for industrial machinery manufacturer Kubota Corp. stabbed another employee before slashing himself on Sunday, reports TV Asahi
(tokyoreporter.com)
Feb 18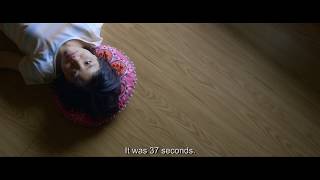 A movie by the Japanese director Hikari picked up two awards at the Berlin International Film Festival on Saturday. "37 Seconds" won the Panorama Audience Award and the CICAE Art Cinema Award.
(NHK)
Feb 18
A 43-year-old employee of the Ministry of Land, Infrastructure, Transport and Tourism has been arrested for allegedly using his smartphone to film up the skirt of a high school girl on a train.
(Japan Today)
Feb 18
NHK is a great source of shogi, kabuki, and intimidation.
(soranews24.com)
Feb 17
Don't go looking for titillation at your local convenience store. As reported last month, Japan's three largest convenience chain operators - 7-Eleven, Family Mart and Lawson - are planning to halt sales of pornographic magazines nationwide by the end of August.
(Japan Times)
Feb 17
When Chie Takaiwa struck up the courage to reveal a family secret to her colleague some years ago, she was met by an unexpected response.
(Japan Times)
Feb 15
Tokyo Metropolitan Police have arrested a 58-year-old woman who while nude portrayed an elderly woman on a pay-to-view site, reports TV Asahi (Feb. 14).
(tokyoreporter.com)
Feb 15
Tokyo Metropolitan Police have apprehended a man who is suspected of slashing another man and a woman at a railway station in Bunkyo ward on Thursday, reports NHK (Feb. 14).
(tokyoreporter.com)
---