The rate of rental car accidents involving foreign drivers in Osaka Prefecture is four times higher than those involving Japanese drivers, according to recent data released by the Internal Affairs and Communications Ministry.
A study of foreign drivers conducted by the ministry's Kinki bureau between April and November, which covered 53 rental car outlets operated by three companies, showed Thursday that 3 percent of the total 3,973 foreign drivers had car accidents - surpassing the 0.7 percent of accidents in which 36,272 domestic drivers were involved.
According to the Institute for Traffic Accident Research and Data Analysis, between 2014 and 2016 the total number of rental car accidents caused by foreign visitors in Japan nearly tripled, while the number of accidents resulting in injuries or deaths among domestic rental car drivers decreased during that period.
"Unlike before, when group tours by bus were popular, these days foreign tourists are more likely to travel individually or in a small group by renting cars, and the support system for foreign drivers has not yet caught up with the increase," said Takashi Shimojitosho, a communications ministry spokesman responsible for the research.
The number of foreign visitors who arrived at Kansai International Airport and then used rental cars doubled from approximately 42,800 in 2014 to 99,100 in 2016.
Feb 16
Soft drink companies in Japan have put aside their long-held fear of losing market shares, moving to raise prices amid soaring expenses for labor and materials.
(Nikkei)
Feb 16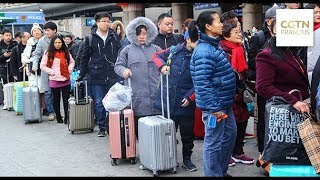 Reservations for travel overseas are surging for this year's 10-day Golden Week period, during which the Imperial succession is set to take place, according to a JTB Corp. official.
(Japan Times)
Feb 16
A fire broke out at a warehouse in Tokyo on Tuesday afternoon leaving three men dead and another man injured, while some flights at nearby Haneda airport were also disrupted by the incident.
(Kyodo)
Feb 15
The Japanese government has mapped out a bill to officially recognize the Ainu ethnic minority as an indigenous people of Japan.
(NHK)
Feb 15
Bullet train ticket machines have stopped working in many parts of Japan.
(NHK)
Feb 15
Tokyo Metropolitan Police have arrested a 58-year-old woman who while nude portrayed an elderly woman on a pay-to-view site, reports TV Asahi (Feb. 14).
(tokyoreporter.com)
Feb 15
Tokyo Metropolitan Police have apprehended a man who is suspected of slashing another man and a woman at a railway station in Bunkyo ward on Thursday, reports NHK (Feb. 14).
(tokyoreporter.com)
Feb 13
Around the world, people use chocolate treats to express sweet nothings on Valentine's Day.
(BBC)
Feb 13
As spring approaches in Japan, the country's weather forecasters face one of their biggest missions of the year: predicting exactly when the famed cherry blossoms will bloom.
(straitstimes.com)
Feb 13
A new outbreak of swine fever has been confirmed on a pig farm in Aichi Prefecture, central Japan. It is the third farm in the prefecture to be hit by the highly contagious disease.
(NHK)
---