Officials from the city of Minokamo, Gifu Prefecture, said Wednesday that a case of classical swine fever has been discovered at a public research institute — the third such case of the virus being reported this year and just over a decade since it was official declared eradicated in Japan.
The latest case follows infections reported in September at a pig farm and another at a public livestock center park in November, both in the same Gifu city.
The prefectural government began culling hogs at the research institute, which breeds about 500 pigs for the development of brand-name pork products, after two animals tested positive for the virus that has a high mortality rate. Swine fever does not affect humans even if an infected animal is consumed. The outbreaks at public facilities could spark criticism against the local authority, which is at the forefront of measures to protect livestock.
At a meeting held Wednesday to respond to the outbreak, the minister of agriculture, Takamori Yoshikawa, said, "It is extremely serious that the infection was detected at the prefectural institute. It will have a huge impact." The minister said he may visit Gifu to deal with the outbreak.
Gifu Gov. Hajime Furuta apologized at the meeting, saying, "We are very sorry that the outbreak occurred at the prefectural facility, which is supposed to have well-prepared preventive measures in place."
Deputy Gov. Takanori Kawai told reporters, "We make every effort in implementing preventive measures at core livestock industry facilities, but the positive test result indicates there was a failure in the process."
According to the prefecture, on Monday, staff at the facility noticed four pigs had lost their appetite. In tests conducted by the central government, infections were confirmed in two of the pigs on Wednesday.
岐阜県の畜産研究所で飼育している豚が豚コレラに感染していたことが分かりました。
Feb 16
Soft drink companies in Japan have put aside their long-held fear of losing market shares, moving to raise prices amid soaring expenses for labor and materials.
(Nikkei)
Feb 16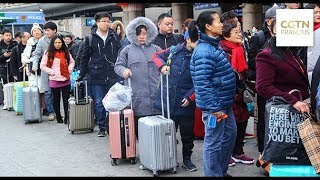 Reservations for travel overseas are surging for this year's 10-day Golden Week period, during which the Imperial succession is set to take place, according to a JTB Corp. official.
(Japan Times)
Feb 16
A fire broke out at a warehouse in Tokyo on Tuesday afternoon leaving three men dead and another man injured, while some flights at nearby Haneda airport were also disrupted by the incident.
(Kyodo)
Feb 15
The Japanese government has mapped out a bill to officially recognize the Ainu ethnic minority as an indigenous people of Japan.
(NHK)
Feb 15
Bullet train ticket machines have stopped working in many parts of Japan.
(NHK)
Feb 15
Tokyo Metropolitan Police have arrested a 58-year-old woman who while nude portrayed an elderly woman on a pay-to-view site, reports TV Asahi (Feb. 14).
(tokyoreporter.com)
Feb 15
Tokyo Metropolitan Police have apprehended a man who is suspected of slashing another man and a woman at a railway station in Bunkyo ward on Thursday, reports NHK (Feb. 14).
(tokyoreporter.com)
Feb 13
Around the world, people use chocolate treats to express sweet nothings on Valentine's Day.
(BBC)
Feb 13
As spring approaches in Japan, the country's weather forecasters face one of their biggest missions of the year: predicting exactly when the famed cherry blossoms will bloom.
(straitstimes.com)
Feb 13
A new outbreak of swine fever has been confirmed on a pig farm in Aichi Prefecture, central Japan. It is the third farm in the prefecture to be hit by the highly contagious disease.
(NHK)
---