As the global shortage of skilled information technology experts hits Japan hard, companies are scrambling to lure and keep top talent with hefty annual pay packages.
IT company NTT Data announced on Dec. 4 a new performance-based pay system aimed at attracting high flyers in the fields of artificial intelligence and the internet of things.
Keiichiro Yanagi, NTT Data's senior executive vice president, indicated that annual salaries will likely range between 20 million and 30 million yen ($177,300 and $266,000), putting them on par with those of its top executives and similarly qualified employees at overseas companies.
There will be no upper limit on the performance-linked component of the pay package, so annual salaries could conceivably exceed 30 million yen. The company's average salary is about 8.2 million yen.
Japanese chat app provider Line is also upping its offers to skilled young IT prospects, promising between 10 million and 20 million yen annually. E-commerce platform Zozo announced a plan in April to pay its tech wizards up to an eye-watering 100 million yen a year.
Sectors other than technology are also in the hunt for talent. Fast Retailing, operator of casualwear retailer Uniqlo, is hiring more IT staff to upgrade its logistics and demand-forecast systems, even looking to Silicon Valley and other overseas locations to find engineers. A recent posting on a jobs website by the company advertised salaries of up to 20 million yen for IT staff, far above those extended to job seekers in its other departments.
Fast Retailing, operator of Uniqlo, whose office is shown above, is offering annual salaries of up to 20 million yen for IT staff.
By 2020, Japan will face a shortage of about 48,000 engineers in areas like artificial intelligence and internet of things, according to the Ministry of Economy, Trade and Industry. The shortage is so acute that in 2016, Toyota Motor set up an AI-focused subsidiary in the U.S. James Kuffner, former head of Google's robotics division, was among a number of renowned researchers who joined the company, which now employs about 300 people.
Jun 19
The Japan Meteorological Agency says a magnitude-6.7 quake struck the northern part of the country late Tuesday night. No fatalities have been reported. Tsunami advisories issued along the Sea of Japan coast have been lifted.
(NHK)
Jun 19
Chief Cabinet Secretary Yoshihide Suga says people in the affected areas should remain on the alert.
(NHK)
Jun 19
The Tokyo District Court on Tuesday sentenced Pierre Taki, an actor and member of Japanese techno-pop duo Denki Groove, to 18 months in prison, suspended for three years, for using cocaine.
(Japan Times)
Jun 19
Almost half of singles in Japan who wish to get married are unable to find a suitable partner, with 61.4 percent of the group stating they are not doing anything to change the situation, a government survey showed Tuesday.
(Japan Today)
Jun 19
A 62-year-old man wanted by police on suspicion of stabbing his former wife in Noboribetsu City, Hokkaido, has been found dead in a forest, police said Monday.
(Japan Today)
Jun 19
The Financial Services Agency estimates couples will require up to 30 million yen in retirement savings, far higher than the amount suggested by a panel in a controversial report that questioned the credibility of the public pension system, a document showed Tuesday.
(Kyodo)
Jun 19
Shoplifting has long been an issue in Japan with retail staff going to great lengths to combat it, such as being dragged by cars or covering the entire ceiling with security cameras.
(soranews24.com)
Jun 18
A major renovation project has begun at Itsukushima Shrine, a UNESCO World Heritage Site, in Hiroshima Prefecture, western Japan.
(NHK)
Jun 18
Tokyo Metropolitan Police have arrested a 43-year-old man for allegedly setting fire to a sex business in Shibuya Ward earlier this year, reports TBS News (June 17)
(tokyoreporter.com)
Jun 18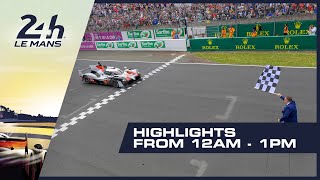 Toyota drivers Kazuki Nakajima, Fernando Alonso and Sebastian Buemi claimed their second consecutive 24 Hours of Le Mans victory Sunday, but only after some bad luck scuttled their sister car's hopes of a win.
(Kyodo)
---