The Japanese government plans to take measures to make regional labor markets accessible to foreign blue-collar workers to avoid them concentrating in large cities such as Tokyo when the country starts accepting them under the new visa system next year, the government's top spokesman said Thursday.
With the recent enactment of revised immigration laws, the government has compiled a draft basic policy on how to run the new visa system under which Japan will accept up to 345,150 foreign workers aged 18 or older in 14 fields, including construction, in five years from April next year.
While rural areas face more serious labor shortages, concerns remain as to whether local governments are in a position to provide sufficient language education, welfare services and housing to accept more foreign workers.
"When the revised law was passed, there was a supplementary resolution to prevent workers concentrating in Tokyo, so we would like to properly address that issue among others," Chief Cabinet Secretary Yoshihide Suga said in a news conference.
Though stopping short of giving specifics, the draft policy calls for taking "necessary measures" to meet the needs of foreign workers, according to sources familiar with the matter.
The Cabinet is expected to endorse the policy plan this month, paving the way for the government to finalize measures to meet workers' needs in their daily lives, the sources said. For instance, the government will promote multilingual consultation to give foreign workers equal access to public services.
At the same time, it will also set industry-specific rules, they said. As an example, home-visit care will be excluded from the services that foreign care-givers at nursing homes will be allowed to provide.
Jun 19
The Japan Meteorological Agency says a magnitude-6.7 quake struck the northern part of the country late Tuesday night. No fatalities have been reported. Tsunami advisories issued along the Sea of Japan coast have been lifted.
(NHK)
Jun 19
Chief Cabinet Secretary Yoshihide Suga says people in the affected areas should remain on the alert.
(NHK)
Jun 19
The Tokyo District Court on Tuesday sentenced Pierre Taki, an actor and member of Japanese techno-pop duo Denki Groove, to 18 months in prison, suspended for three years, for using cocaine.
(Japan Times)
Jun 19
Almost half of singles in Japan who wish to get married are unable to find a suitable partner, with 61.4 percent of the group stating they are not doing anything to change the situation, a government survey showed Tuesday.
(Japan Today)
Jun 19
A 62-year-old man wanted by police on suspicion of stabbing his former wife in Noboribetsu City, Hokkaido, has been found dead in a forest, police said Monday.
(Japan Today)
Jun 18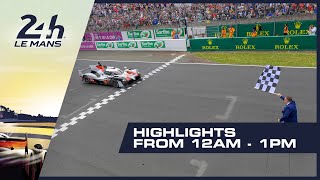 Toyota drivers Kazuki Nakajima, Fernando Alonso and Sebastian Buemi claimed their second consecutive 24 Hours of Le Mans victory Sunday, but only after some bad luck scuttled their sister car's hopes of a win.
(Kyodo)
Jun 18
Police in Kakegawa City, Shizuoka Prefecture, have arrested a 23-year-old woman on suspicion of attempted murder after she abandoned her newborn baby daughter in a business hotel's toilet.
(Japan Today)
Jun 18
Defense Minister Takeshi Iwaya apologized Monday to Akita Gov. Norihisa Satake for errors in the ministry's geographical survey that was used to select the northeastern prefecture as a candidate for hosting a U.S.-developed missile defense system.
(Japan Times)
Jun 18
Japanese e-commerce giant Rakuten and supermarket chain Seiyu are starting a drone delivery service for summer visitors to an island off Yokosuka, near Tokyo.
(NHK)
Jun 17
Osaka Prefectural Police have arrested a man for allegedly stabbing a police officer and stealing his gun in Suita City on Sunday, reports Fuji News Network (June 17).
(tokyoreporter.com)
---