The education ministry plans to include ¥1.52 trillion in its budget for fiscal 2019 to cover personnel costs for teachers at public elementary and junior high schools, it has been learned.
The sum for fiscal 2019, which starts next April, is down ¥2.7 billion from the previous year, reflecting a fall in the number of schoolchildren and a decline in salary costs due to an increasing number of younger teachers.
In an effort to promote work-style reform for teachers, the ministry aims to secure sufficient instructors for English classes at elementary schools. English is expected to become an official subject for fifth- and sixth-graders under a new curriculum to be adopted from fiscal 2020.
As part of the reforms, the ministry will spend ¥13.5 billion to hire more outside staff at schools. It will also boost the number of instructors supporting club activities by 4,500 to 9,000 and that of staff members helping teachers to prepare classes by 600 to 3,600.
Jan 20
More than half a million high-school students and graduates across Japan are putting their knowledge to the test at unified college and university entrance exams.
(NHK)
Jan 20
A public high school in Machida City has apologized to a boy after the emergence online of a video that purportedly shows a male teacher assaulting him, reports Fuji News Network
(tokyoreporter.com)
Jan 19
The number of suicides in Japan dropped 3.4 percent from a year earlier to 20,598 in 2018, down for the ninth year and the lowest in 37 years amid economic recovery, preliminary data by the National Police Agency showed Friday.
(Japan Today)
Jan 19
A glance at the World University Rankings, published last September by the Times Higher Education, reveals the following major changes in the rankings compared with the previous year.
(Japan Times)
Jan 12
At least one in eleven people identify as lesbian, gay, bisexual or transgender, according to a survey conducted by advertising giant Dentsu Inc., while more than two-thirds of respondents were familiar with the acronym LGBT.
(Kyodo)
Jan 09
A major Japanese weekly has apologized for using sexually degrading and discriminatory terms against women in part of an article on dating parties amid growing criticism shared in an online petition campaign.
(Kyodo)
Jan 06
A nine-year-old Japanese girl is set to become the youngest professional player of the Asian board game "Go."
(NHK)
Jan 01
The number of Japanese aged 20, the legal age of adulthood, on New Year's Day will be 1.25 million, up 20,000 from a year earlier, according to a government estimate released Monday.
(Japan Times)
Dec 28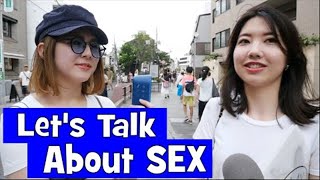 About 40 percent of those aged between 17 and 19 think sex education at school is useless, an online survey by the Nippon Foundation think tank showed Thursday.
(Japan Times)
Dec 27
A total of 210 teachers at public schools in Japan were disciplined over sexual behavior in fiscal 2017, which ended in March, according to an education ministry survey.
(Japan Times)
---