Japan's Chief Cabinet Secretary Yoshihide Suga has revealed that the government plans to open about 100 support centers for foreign workers across Japan.
This will be part of comprehensive measures the country intends to draw up by the yearend, ahead of the implementation in April of the newly passed law to bring in more foreign workers.
Speaking in Fukuoka City on Sunday, Suga said he hopes to see such support centers in all prefectures, major cities, and municipalities where a large number of foreign workers reside. He said each center will have interpreters or translation systems.
Suga said the government will provide about 2 billion yen, the equivalent of about 17.6 million dollars, to local governments to open the centers.
Suga said the government plans to have companies assume responsibility for assigning guarantors when their workers rent apartments.
He said the government would also ensure that foreign workers will be able to sign mobile phone subscription contracts using their residence cards.
Suga also laid out plans to make it easier for foreigners to open a bank account and to get medical care by making multi-lingual services more widely available.
改正出入国管理法の成立を受け、菅官房長官は外国人労働者向けの生活相談窓口を全国で約100カ所設置する方針を表明しました。 菅官房長官:「全国100カ所ぐらいに通訳あるいは翻訳システムというものを拡大をさせようと」 また、菅長官は「労働者が国を選ぶ時代になった。
Jan 20
More than half a million high-school students and graduates across Japan are putting their knowledge to the test at unified college and university entrance exams.
(NHK)
Jan 20
A public high school in Machida City has apologized to a boy after the emergence online of a video that purportedly shows a male teacher assaulting him, reports Fuji News Network
(tokyoreporter.com)
Jan 19
The number of suicides in Japan dropped 3.4 percent from a year earlier to 20,598 in 2018, down for the ninth year and the lowest in 37 years amid economic recovery, preliminary data by the National Police Agency showed Friday.
(Japan Today)
Jan 19
A glance at the World University Rankings, published last September by the Times Higher Education, reveals the following major changes in the rankings compared with the previous year.
(Japan Times)
Jan 12
At least one in eleven people identify as lesbian, gay, bisexual or transgender, according to a survey conducted by advertising giant Dentsu Inc., while more than two-thirds of respondents were familiar with the acronym LGBT.
(Kyodo)
Jan 09
A major Japanese weekly has apologized for using sexually degrading and discriminatory terms against women in part of an article on dating parties amid growing criticism shared in an online petition campaign.
(Kyodo)
Jan 06
A nine-year-old Japanese girl is set to become the youngest professional player of the Asian board game "Go."
(NHK)
Jan 01
The number of Japanese aged 20, the legal age of adulthood, on New Year's Day will be 1.25 million, up 20,000 from a year earlier, according to a government estimate released Monday.
(Japan Times)
Dec 28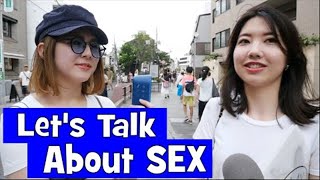 About 40 percent of those aged between 17 and 19 think sex education at school is useless, an online survey by the Nippon Foundation think tank showed Thursday.
(Japan Times)
Dec 27
A total of 210 teachers at public schools in Japan were disciplined over sexual behavior in fiscal 2017, which ended in March, according to an education ministry survey.
(Japan Times)
---