Japanese prosecutors re-arrested Nissan Motor Co Ltd's ousted chairman Carlos Ghosn on Friday on fresh allegations of making Nissan shoulder 1.85 billion yen in personal investment losses, dashing chances he would be released on bail imminently.
Prosecutors also raided Ghosn's residence in Tokyo on Friday in search of evidence, broadcaster TV Asahi reported.
The latest twist in a saga that has jolted the global auto industry and Nissan's alliance with France's Renault SA came a day after a Tokyo court unexpectedly rejected prosecutors' request to extend Ghosn's detention.
That rejection had raised the possibility that the prominent businessman could go free on bail.
The re-arrest, however, means he could be detained for at least another 10 days in a Tokyo jail, where he has been confined since he was arrested last month on initial allegations of financial misconduct.
The Tokyo prosecutor said the fresh arrest was based on suspicions that around October 2008, Ghosn shifted personal trades to the automaker to make it responsible for 1.85 billion yen ($16.6 million) in appraisal losses, and inflicted damage on Nissan by having it deposit a total of $14.7 million on four occasions between June 2009 and March 2012 into a related bank account.
His lawyer, Motonari Otsuru, was not available for comment. Otsuru has previously declined to return calls about the Ghosn case.
Kyodo news agency said that when the allegation that Ghosn had shifted the paper losses first surfaced in media reports late last month, Otsuru said his client had denied the allegation. Ghosn had considered the move but did not do so after being told by financial authorities that it would be illegal, Kyodo quoted Otsuru as saying then.
The Tokyo court said in a statement on Friday that the lawyer for Ghosn's former deputy Greg Kelly, who was arrested along with Ghosn, has requested his client's release. Kelly's detention extension was rejected along with Ghosn's.
21日にも保釈されるとみられていたカルロス・ゴーン容疑者だが、東京地検特捜部はさらなる"一手"を打ってきた。特捜部は21日、日産に損害を与えた特別背任の疑いでゴーン容疑者を再逮捕し、勾留はさらに続くことになった。 事態は異例で意外で、そして劇的な展開を見せている。
Jun 19
The Japan Meteorological Agency says a magnitude-6.7 quake struck the northern part of the country late Tuesday night. No fatalities have been reported. Tsunami advisories issued along the Sea of Japan coast have been lifted.
(NHK)
Jun 19
Chief Cabinet Secretary Yoshihide Suga says people in the affected areas should remain on the alert.
(NHK)
Jun 19
The Tokyo District Court on Tuesday sentenced Pierre Taki, an actor and member of Japanese techno-pop duo Denki Groove, to 18 months in prison, suspended for three years, for using cocaine.
(Japan Times)
Jun 19
Almost half of singles in Japan who wish to get married are unable to find a suitable partner, with 61.4 percent of the group stating they are not doing anything to change the situation, a government survey showed Tuesday.
(Japan Today)
Jun 19
A 62-year-old man wanted by police on suspicion of stabbing his former wife in Noboribetsu City, Hokkaido, has been found dead in a forest, police said Monday.
(Japan Today)
Jun 19
The Financial Services Agency estimates couples will require up to 30 million yen in retirement savings, far higher than the amount suggested by a panel in a controversial report that questioned the credibility of the public pension system, a document showed Tuesday.
(Kyodo)
Jun 19
Shoplifting has long been an issue in Japan with retail staff going to great lengths to combat it, such as being dragged by cars or covering the entire ceiling with security cameras.
(soranews24.com)
Jun 18
A major renovation project has begun at Itsukushima Shrine, a UNESCO World Heritage Site, in Hiroshima Prefecture, western Japan.
(NHK)
Jun 18
Tokyo Metropolitan Police have arrested a 43-year-old man for allegedly setting fire to a sex business in Shibuya Ward earlier this year, reports TBS News (June 17)
(tokyoreporter.com)
Jun 18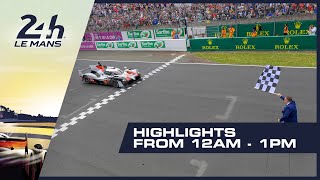 Toyota drivers Kazuki Nakajima, Fernando Alonso and Sebastian Buemi claimed their second consecutive 24 Hours of Le Mans victory Sunday, but only after some bad luck scuttled their sister car's hopes of a win.
(Kyodo)
---